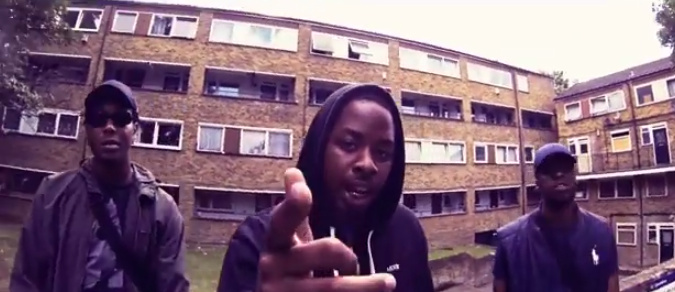 Let's all walk around in a courtyard and look badass.
Take a trip across the pond with Tre Mission, the Toronto rapper/producer who just delievered his new video for "VAM." The video, like the song itself, is a laid back, smoothed-out grime session that features the MC and his crew rolling around the courtyard of some apartment buildings, passing a blunt around, looking like the coolest dudes ever to exist. Shot in Lewisham, South East London, the video echoes the song's lush, melodic production, which is a bit darker and minimalistic than his earlier work, but still carries a whole lotta swagger.
If you're in Canada, be sure to check out our rap party in Toronto tomorrow night, featuring Tre Mission and Raz Fresco. See details and RSVP here.