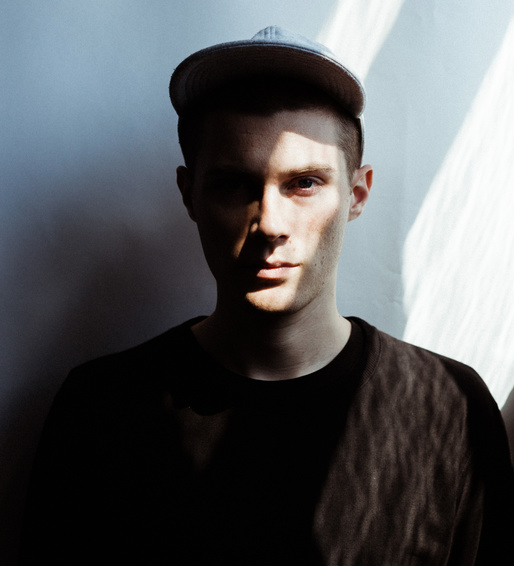 The Portuguese producer returns with the latest tune from his monthly singles series.
For us, this vocal treatment will always be tied to Frou Frou / Imogen Heap. Here singer Katie Herzig's voice comes off clear as a bell, but her lines are echoed by a chorus of robots before some sparkly synths surge forward to create a surprisingly tender pop gem. Listen to those 80s chimes!
Most know the Portugal-born music maker as a remixer extraordinaire, but RAC a.k.a. Andre Alan Anjos has been releasing original cuts since 2012—a tidy supplement to sick reworks of Lana, Phoenix, YYYs, and others. His tune with MNDR and Kele from Bloc Party being a particular highlight.
Premiering above is "3 AM," part of RAC's monthly single series, which, last month crushed it with this hilari-LOLS video for "Back of the Car" starring Karley Sciortino, who you may remember from the VICE series Slutever.

"I left him in ruins and that's what ruins me / But somehow I knew that he would ruin me," sings Herzig. Youch!
RAC TOUR DATES

October 30 /// San Francisco, CA /// Live 105 Scream Scene @ Masonic
November 1 /// Detroit, MI /// Majestic Theatre*
November 2 /// Columbus, OH /// Newport Music Hall*
November 3 /// Toronto, ON /// Danforth Music Hall*
November 4 /// Boston, MA /// Royale*
November 6 /// New York, NY /// Webster Hall*
November 8 /// Brooklyn, NY /// Warsaw*
November 9 /// Philadelphia, PA /// Union Transfer*
November 10 /// Washington, DC /// 9:30 Club*
November 12 /// Minneapolis, MN /// Mill City Nights*
November 13 /// Chicago, IL† /// Concord Music Hall†
November 14 /// Kansas City, MI /// Midland Theater‡
November 15 /// Dallas, TX /// First Avenue†
November 16 /// Austin, TX /// Emo's†
November 18 /// Denver, CO /// Ogden Theatre†
November 20 /// Los Angeles, CA /// Shrine Expo Hall**
November 21 /// Mexico City, MX /// Corona Capital Festival
November 22 /// San Diego, CA /// The Observatory North Park†
November 24 /// Seattle, WA /// Showbox SoDO†
November 25 /// Portland, OR /// Crystal Ballroom†
November 26 /// Vancouver, BC /// Commodore Ballroom§
* with Big Data, filous and Pink Feathers
† with Big Data, filous and Karl King
‡ with Big Data
§ with Karl King and filous
** with Geographer, filous and Karl King