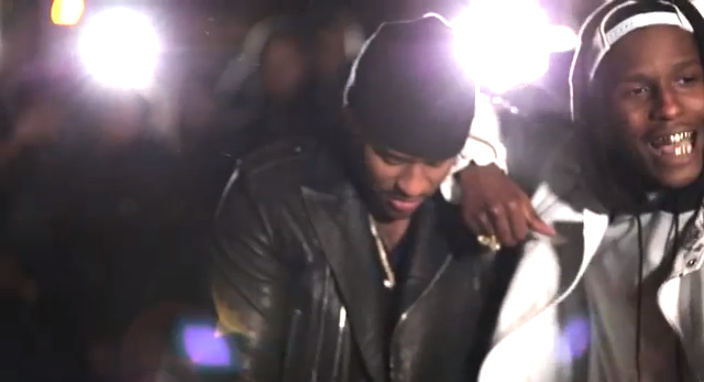 Watch the Toronto-based rapper cross borders and tear it up with Harlem's own.
Toronto-based rapper P. Reign just dropped the video for "We Them Niggas," produced by Pro Logic, featuring Harlem's own A$AP Rocky. It's the first single off P. Reign's upcoming mixtape, Dear America (release TBA), which will feature all sorts of guest spots, including his close-buddy Drake, Waka Flocka, and French Montana. This video was directed by local Toronto director Footage, with input from Rocky.
Of the video and collaborating with Rocky, P. Reign tells Noisey, "I just found a record that I was like, 'Ahh, Rocky would sound sick on this' because I already know his style and his sound so I sent it to him and he loved it and we exchanged ideas over the phone." The video then came together, and Rocky tells us that you can expect "truth."
The A$AP member continues, "The fun part about [shooting the video] is seeing this nigga try on nine pairs of jeans just to see how he's feeling."
Nine pairs? Yeah, that sounds about right.