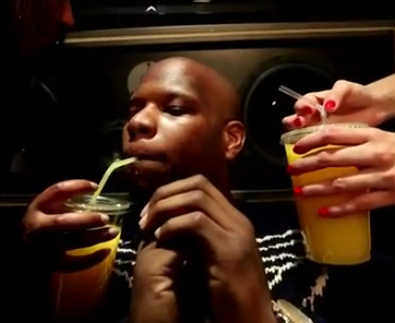 I want to attend every single meeting that Meyhem Lauren has ever.
Above is the music video for "Mandated Participants," the newest music video from one Meyhem Lauren, esquire. It's pretty much a literal interpretation of the song's lyrics, with Lauren running a meeting that promotes positivity, learning and teamwork. Also he spends a good portion of the video ordering everybody around and brandishing envelopes at the camera. One thing I have learned about Meyhem Lauren is that when he calls a meeting, you attend it. Even if it's totally absurd and seems to exist mainly for Meyhem Lauren in order to fuck with you.
Also, New York people who like rap music! Meyhem Lauren is playing tonight with Sean Price at Knitting Factory in Williamsburg! Check the details here, and download Mandatory Brunch Meetings here. The other day I checked Lauren's Twitter and he promised to throw bagels out into the audience, so you're fucking up pretty hard if you don't come tonight.
Drew Millard has eaten bagels four days in a row. He's on Twitter - @drewmillard