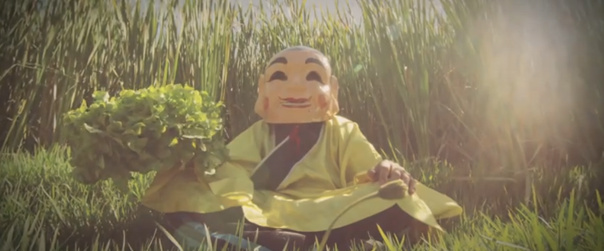 We've got a brand new video from Kool Music. It features a beautiful park and dancing dragons.
Kool Music's brand new video puts all the fun of beautiful parks and dancing dragons together into one big blissed out ride. If enchanting dancing dragon-creatures don't do it for you, you're hard to please, and you shouldn't watch this the clip. Otherwise, please, click away. Just don't be surprised if, after watching it, you feel a sudden urge to go on a drug-induced outdoor adventure. Hopefully it's not winter where you are (but it probably is) since going outside sucks right now.
Anyway, Montreal-based record label, Arbutus Records, will be releasing more work from Kool Music soon on their imprint Movie Star. If you want to own a copy of this track, you can get it on Kool Music's split with Sean Nicholas Savage. It's available here.