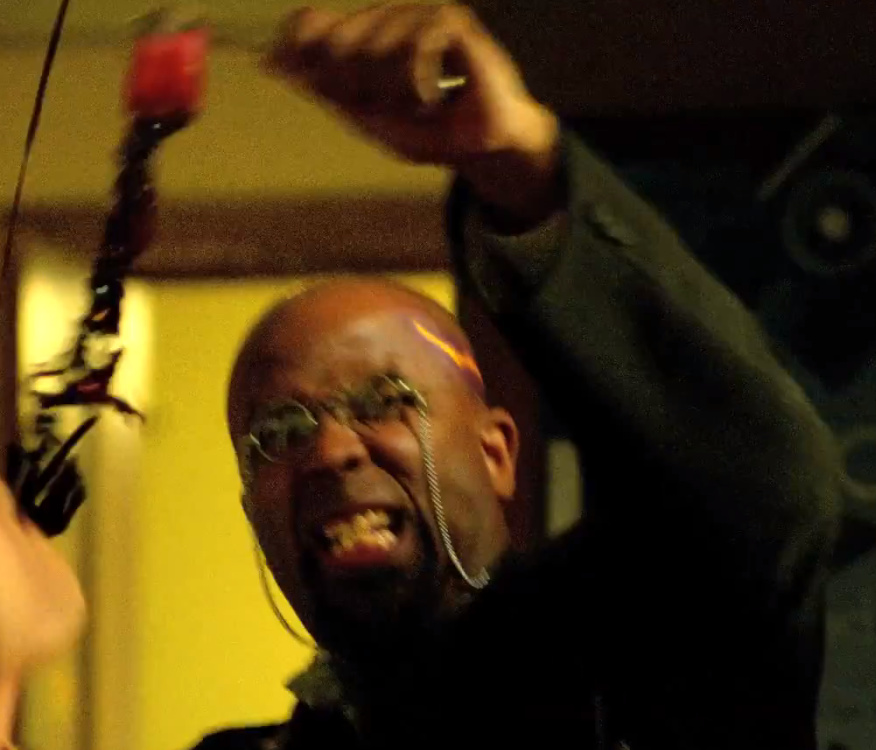 Tech N9ne plays a demented-as-fuck librarian in upcoming horror film from the guy who brought you Repo! "The Genetic Opera."
We love Tech N9ne. He keeps it underground as hell, reps the Midwest proudly and doesn't care that you don't realize he's one of the greatest rappers of all time. Also, he just so happens to be a film star too—he's playing the title character in Darren Bousman's newest film The Devil's Carnival 2 - The Librarian. If you recognize Bousman's name, he's the dude who directed several of the Saw films as well as Repo! The Genetic Opera. As for Tech's acting resume, he's appeared in the Danny Trejo film Vengeance and is slated to appear in the upcoming Night Of The Living Dead film.
In the trailer, Tech plays an ang(h)el(l)ic librarian who just wants to keep his demented-as-fuck-library quiet, pretty much at any cost. It's nine minutes, which should keep you satiated until the film drops later this year.