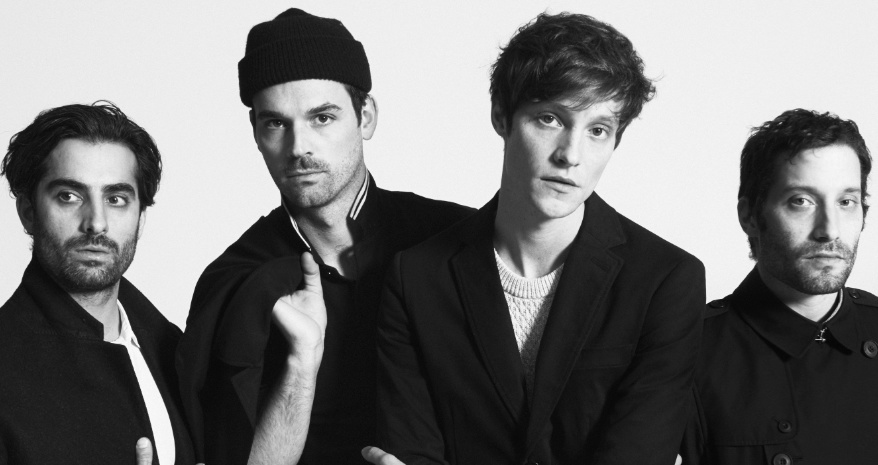 The NYC band return with an ace new tune and a forthcoming second LP that (in part) dissects those moments where everything is left unsaid, yet somehow those moments say everything.

Drowners shot by Butch Hogan
It's been a minute or two years since we last wrote about NYC-based band Drowners. fronted by lanky Welsh transplant Matt Hitt. Back then we cooed about their jittery indie pop, tonally British but steeped in the downtown grit and slurry seduction of a city where the shots never end and there's always some boiler room in the basement of a bar where you can sneak a smoke and steal an illicit kiss. Or more. Since then, they've toured all over the place before going (relatively) underground, beavering away on the follow up to their eponymous 2014 debut LP.
Now we can announce that the band are back with a second record—On Desire, out later this year on Frenchkiss Records—and below is the very first song lifted from said album. It finds Hitt and co. in a melodically melancholy mood, all hypnotically thwacked drums and the depiction of a relationship that sounds about as healthy as a full English breakfast chased with a whisky and a packet of Marlboro Reds.
"On Desire was recorded in about a month late last year with Claudius Mittendorfer [Interpol, Ash, Muse]," explains Hitt. "The writing process was a lot more collaborative this time around and I think the result is sort of a truer reflection of who we are as a group. After writing dozens of songs, editing, re-arranging, etc… what came out of us is this dark pop record. If the first record was about us roaming around downtown bars, discovering NYC, then this one is more reflective… think of us locked in a dark room wondering what the hell's going on outside.
"'Cruel Ways' was one of the first songs written for the album. There was this Harold Pinter quote I read a couple of years ago that said, 'I think we communicate only too well, in our silence, in what is unsaid, and that what takes place is a continual evasion…' I kept thinking about it and the kind of anxiety and/or paranoia that comes from things that are unsaid. In retrospect, this ended up becoming a major lyrical theme for the record."
Yikes. Relationships. What a fucking minefield. Great for lyrical grist, but so often so heavy on the heart. Sometimes the key is knowing when to say buh-bye.