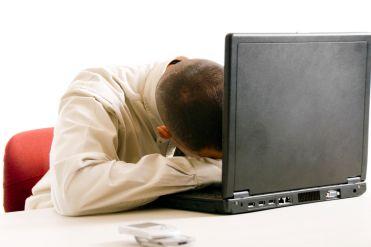 Would you write a shamelessly hypocritical blog post for two bucks and an author page?
Last week, Prefix Mag posted a Craigslist ad in search of experienced music journalists willing to accept a mere two dollars per blog post in compensation. Today, the same blog published an article titled "Amanda Palmer 'Can't Afford' To Pay Her Backup Band," in which they chastise the folk rocker for seeking out professional musicians willing to join her on tour for free. Cognitive dissonance, anyone?
You've played MadLibs before, right? Here's what it looks like when you replace Palmer's "prospective musicians" with Prefix's "prospective writers." Holy hypocrisy, Batman!
Professional writers: what would it take for you to score a byline on one of literally thousands of music blogs? Would you do it for a stipend? For beer? For two dollars?
According to Prefix Mag, the privilege of being published on their site at a pay rate of one cent per word is compensation enough for experienced journalists with an "encyclopedic knowledge of music" to join their roster of bloggers. The online music and culture mag, which has been in existence for almost 10 years, put out an ad on Craigslist this week asking desperate freelance writers to contribute at least three posts per day under the title of "daily news blogger." When it came to payment, they would only promise two dollars "with the possibility of traffic-based bonuses."
Rather than hire a select handful of highly talented writers and remunerate them appropriately (or, you know, just enough to afford a slice of pizza and a soda), Prefix sought to exploit the rock-bottom journo job market. One can see how this would cut costs; not only do they save money by not paying their writers, but they also don't have to worry about paying their writers. Oh, and not paying their writers for their work helps, too.
But many professional writers have smarted at the concept, laying into Prefix in comments and on Twitter. They claim that the mag has no respect for journalists and should be ashamed to ask working professional to write (basically) for free. Is this exploitation or just another form of exposure? Would you write a shamelessly hypocritical blog posts for two bucks and an author page?