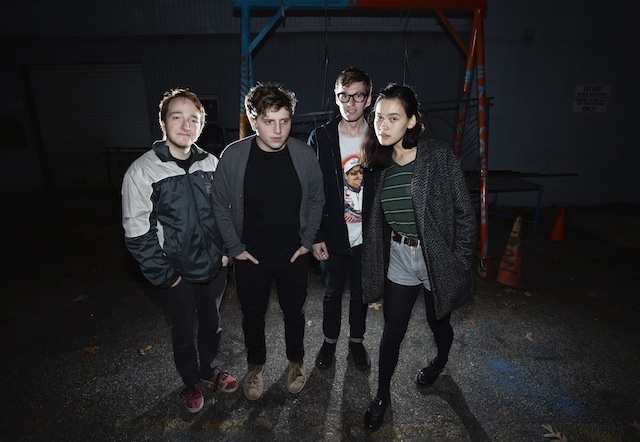 Listen to "Cough Syrup" from their new EP.
"Young" is probably not an acceptable adjective to describe a band's sound. After all, it's not a genre, nor is it an appropriate musical comparison. But there really is something about Places To Hide's new EP Wild N Soft that gives off an immediate youthful vibe. Much like contemporaries like Modern Baseball and Tiny Moving Parts, the Atlanta fourpiece has a fuck-it-all, young and reckless attitude that defines them. You can listen to it on full display on their song "Cough Syrup" below. The EP is out in October from Tiny Engines (pre-order it here or digitally right here), with an LP on the way in 2015.
Also, check 'em out on tour this fall. Buy them beer at your own risk.
SEP 19 - Chapel Hill, NC @ Local 506 w/ Joyce Manor & Des Ark
SEP 20 - Atlanta, GA @ Mammal Gallery w/ Joyce Manor & Des Ark
OCT 01 - Atlanta, GA @ Wonderroot w/ Radiator Hospital
OCT 02 - Athens, GA @ Hi-Lo w/ Radiator Hospital
OCT 03 - Charlotte, NC @ Snug Harbor w/ Radiator Hospital
OCT 04 - Raleigh, NC @ Nice Price Books w/ Radiator Hospital
NOV 02 Gainesville, FL @ THE FEST