"THIS SOUNDS LIKE ME WALKIN THROUGH A WIND CHIME WITH A BONER." - The Kid Mero on Pantha's "Elements of Light."
[Stream Elements of Light At NPR]
WHOA WHOA WHOA CHILL GUY WHAT IS THIS A SCARY MOVIE? THIS IS WILD FRIGHTENING B. IF YOU WANNA SCARE THE SHIT OUT A NIGGA INVITE HIM TO AN ABANDONED HOUSE AND HAVE PANTHA DU PRINCE FAINTLY PLAYING IN THE BACKGROUND WHILE THE WIND BLOWS ALL EERILY AND SHIT. *PLAYS OTHER SONG* YO HOLDUP THIS WHOLE ALBUM IS NIGGAS PLAYING BELLS? THIS IS BELL MUSIC? I'M SITTING HERE LISTENING TO "PHOTON" LAUGHIN MY ASS OFF CUZ THIS IS LIKE IBIZA MONK MUSIC B. THIS IS FRANCISCAN MONKS WAS IN IBIZA DRINKING MOLLY WATER JERKIN EACH OTHER OFF UNDER THEIR ROBES TYPE MUSIC B. I FEEL LIKE I SHOULD BE LOOKING AT OVERPRICED JEANS AT SOME BOUTIQUE. "SPECTRAL SPLIT" IS NINTENDO MUSIC FROM SOLOMON'S KEY.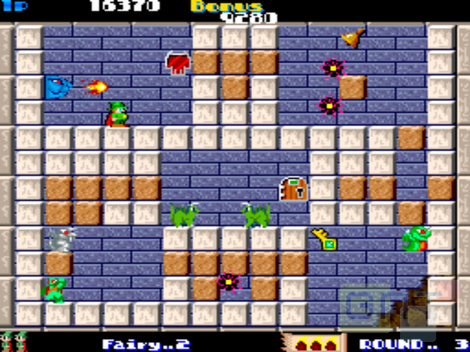 [Pantha Du Prince, Visualized]
A LITTLE SECRET Y'ALL PROBABLY AIN'T KNOW IS THAT A LOT OF THE BABY INSTRUMENT SESSION MUSICIAN DUDES FROM SOLANGE'S LAST EP ALSO PLAY ON THIS SHIT. FOR EXAMPLE THERE IS A NIGGA PLAYING A #RARE BABY INSTRUMENT CALLED "INFANT SEASHELLS SHAPED LIKE LITTLE BELUGA DICKS" ON BOTH RECORDINGS.
I KNEW THIS SHIT WAS GONNA BE SPACE HIPPIE LIGHT BONDAGE MUSIC JUST BY READING THE TRACK LISTING THOUGH, YOU FEEL ME? SHIT READS LIKE A LINEUP FOR A LTJ BUKEM TOUR. SO I KINDA KNEW WHAT I WAS IN FOR. I'M ABOUT TO DO A WHOLE ALBUM OF BABY INSTRUMENT MUSIC AND THROW Y'ALL A CURVEBALL AND CALL THE SHIT PUSSY WEED AND GUN BUSTING MUZIK SO WHEN YOU PUT IT IN YOU'RE LIKE, "AWWW SHIT MY NIGGA MERO BOUT TO GET INTO THAT GANGSTA SHIT BRUH" AND THEN IT'S JUST A LITTLE BELL RINGING AND OD AMOUNTS OF GENTLE SYNTHS AND RUNNING WATER AND SHIT LIKE THAT. AIGHT THE LAST SONG ON THIS SHIT IS CALLED "QUANTUM" AND IT'S DEFINITELY SOME SHIT YOU HAD TO PLAY IN "LEGEND OF ZELDA: OCARINA OF TIME." THAT'S THE SONG YOU GOTTA PLAY TO GET ZELDA TO GIVE YOU THE PUSSY AT THE END...RIGHT? I'M 93% SURE.
I GIVE THIS SHIT 1 PILE OF DUTCH GUTS OUTTA 5 BECAUSE IT SOUNDS LIKE A KITTEN SLEEPIN RESTLESSLY IN A BOX FULL OF WINE GLASSES
STANDOUT TRACK: THE ONE THAT SOUND LIKE ME WALKIN THROUGH A WIND CHIME WITH A BONER OH THAT'S EVERY SONG OH SHIT.
Let THE KID MERO will guide you in the ways of the world by following him on Twitter - @THEKIDMERO