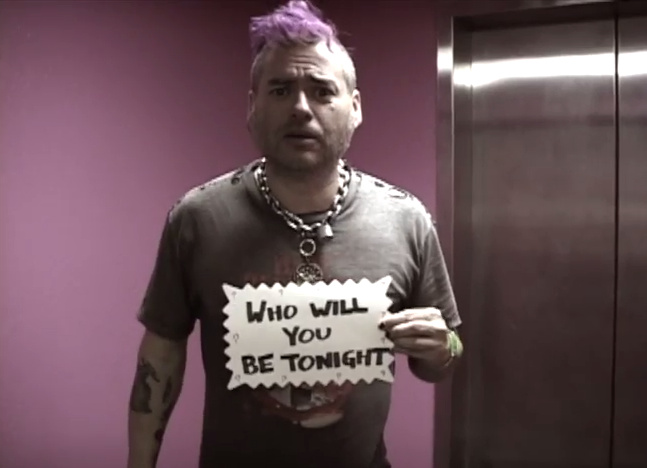 Featuring all your favorite punk rock celebs and festival attendees.
Did you have a good time at Punk Rock Bowling this year? We did, despite the fact that we forgot our 200-pound leather vests at home. One thing that made wading through the sea of mohawks tolerable was hanging out with Joey from Old Man Markley, who would play a daily set at the hotel's lounge, covering Against Me! songs on piano. Joey would then take the singles he made in tips and get thoroughly day drunk, as one does at Punk Rock Bowling. At one point during one of the pool parties, a fellow mid-day intoxicant wearing a Rancid dress stumbled into our hotel room and started chatting with Joey. Then, for reasons that are not entirely clear, he put on a woman's bikini, as wonderfully illustrated in the photos below.
What we're saying is, Old Man Markley know how to enjoy Punk Rock Bowling. Apparently, somewhere between donning ladies' swimwear and making it rain dollar bills, OMM managed to film a music video for their song "Train of Thought" featuring all your favorite punk rock celebs and festival attendees. Check it out above and the next time you find yourself at a music festival, definitely find where Old Man Markley is staying. Bring singles.
"Train of Thought" is on last year's Down Side Up, available from Fat Wreck.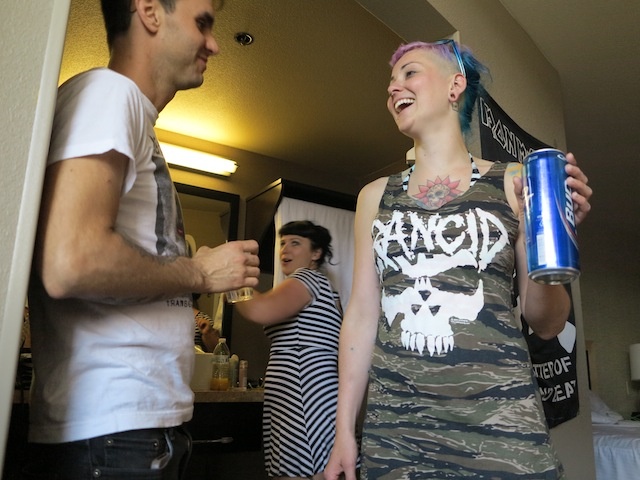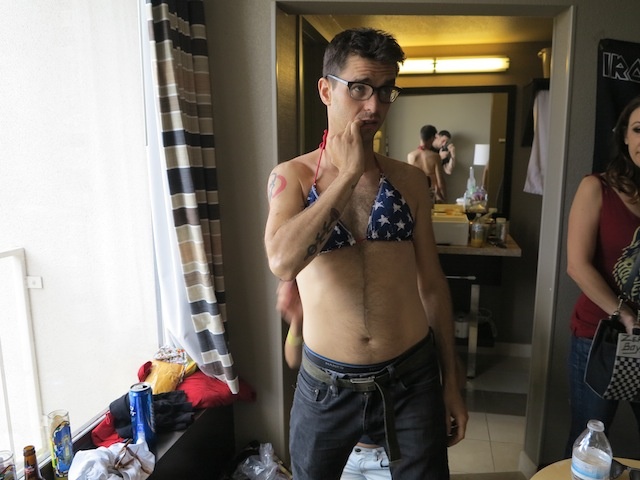 Also check out:
The Epic Mohawks of Punk Rock Bowling
Punk Rock Bowling, Day One: The Punkening
Punk Rock Bowling, Day Two: Less Punk, More Fun