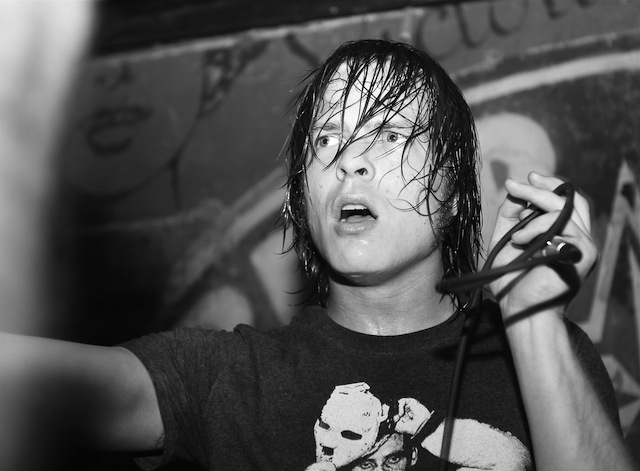 Don't worry, you can repeat this track over and over without judgement
Photo by Renate Winter.

Anyone who has seen Orville Bateman Neeley III in the OBN IIIs knows that the Texas frontman commands the stage like a punk rock Elvis, writhing on the floor while his backing band rips through melodic and memorable punk/garage. Check out some of his previous work to get up to speed, and while you're at it don't miss his other project Bad Sports (featuring 1/2 of Radioactivity).
OBN IIIs, who recently toured with the Goner favorites Ex-Cult, are readying their next batch of ultra-fun garage-punk with Third Time To Harm, their new LP due on 5/27 via Tic Tac Totally. Check out first track to be revealed from the band, "No Time For Blues," streaming below for the first time. Tis a ripper.