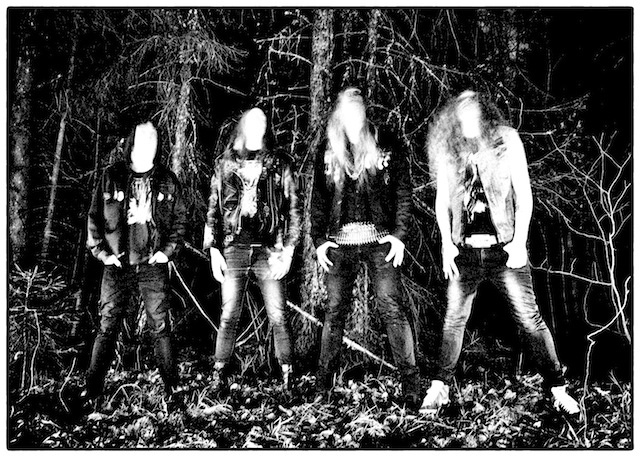 Norwegian Hatred Out on November 11th
Last year when Martin Van Druunen screamed "This is true death metal, ya bastids!" to kick off Asphyx's "Deathhammer," it was endearing, and hopefully a call to arms. Death metal has evolved so much since it's incubation in the 80s, incorporating more and more complexity to the point where bands may or may not even be playing at all (I see you Rings of Saturn and dudes with triggered drums). So while complexity may be off toward infinity, what is diminishing is the filth and the hatred that made it so fucking great in the first place.
Simple, pure and just plain nasty, Norway's Obliteration practice old school death metal in all the right ways. Taking cues from the godfathers like Nihilist, their brand of death has garnered accolades from the metal community including none other than black metal godfather Fenriz himself. The applause is warranted; their latest LP Black Death Horizon, the first for new label home Relapse Records, is more of the same black plague that made their last LP so compelling. Look for the hatred to spread even further on November 11th (order it here), but stream it in full below first.