It's Raining Men and Bendy Bodies in Shy Luv's Vid for "Shock Horror"
The rising UK dance duo throw a lady into the mix and the results are on point.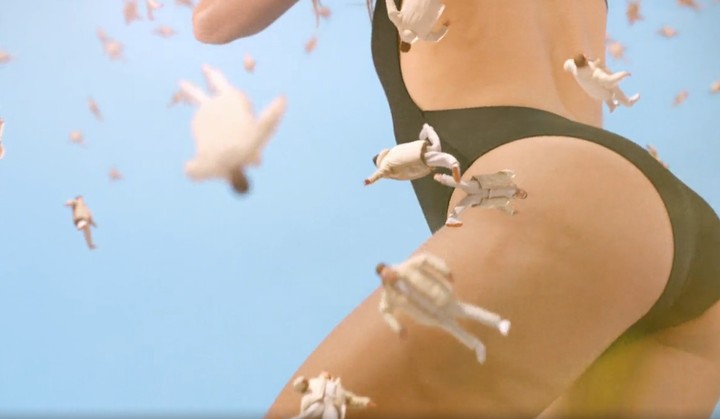 Here's the skinny on Shy Luv: the new, Manchester-based dance duo caused some serious ripples a couple months ago with their track "Joyrider." Together the pair, made up of Sam Knowles (a.k.a. Karma Kid) and Jake Norman (a.k.a. producer Armeria), create cool, house spangled, disco-tronica. The meeting point on the light up dance floor between Disclosure, Chromeo, and Simian Mobile Disco perhaps? Below is the premiere of the video for "Shock Horror," their latest track pulled from their forthcoming EP of the same name. Along with Knowles's lithe falsetto, they've added the creamy, curvy tones of JONES and like all the best videos, this one elevates the track by being perfectly bizarre—featuring a plethora of bendy bodies, falling from the sky and tangling with one another, like a bunch of helium injected blow up sex dolls popped and plummeting… and bouncing off a giant woman. Of course.
According to the band "this is a song that really represents what we are as a band: Guitars, synths, dancing, romance."

Watch below: