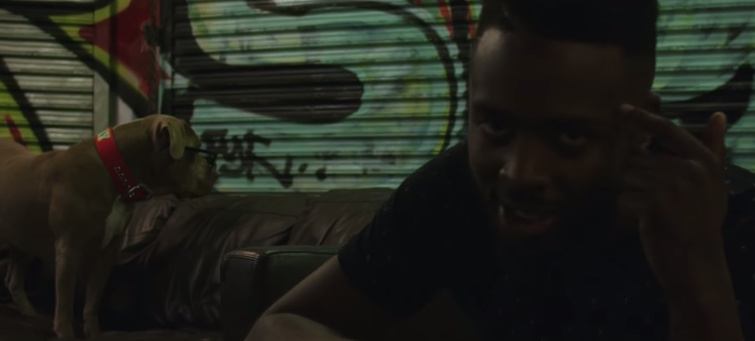 The rapper weathers a gauntlet of drugs, police brutality, political pundits, and religious zealots to get to his sunny happily-ever-after.
LA rapper Nocando kicks off the new year with the video for his recent solo cut "Last Man Standing," a song he says is about "perseverance and grace under fire." The video, produced by No's friend Derek Jennings of Apotheosis Entertainment and directed by Tennyson Turner, finds the rapper weathering a gauntlet of drug addiction, sexual impropriety, race-fueled police brutality, political punditry, and religious zealotry to get to his sunny happily-ever-after.
Nocando also notes that Sonny Ray, his canine costar for the clip, represents Dogumantry, an organization dedicated to dog rescue, awareness, and tolerance. Stream "Last Man Standing" below.