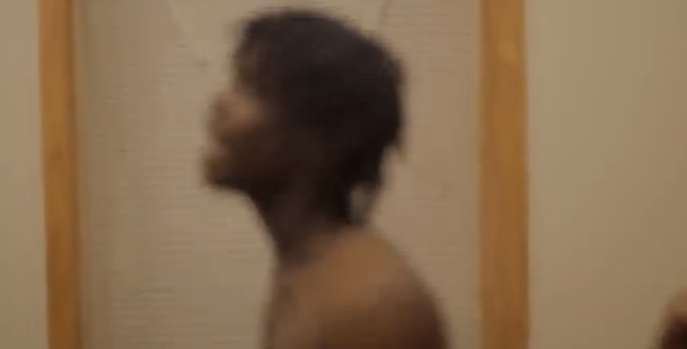 On the first anniversary of Chief Keef's 'Finally Rich,' a writer looks back on how he found himself in the thick of Keef's world, and clears up some misconceptions.
When everything began to fall apart for me in Chicago last year, I thought, fuck it, maybe it's time to give heroin another shot after a nine-year hiatus. So, like any enterprising self-starter in the 21st century, I turned to the internet. One needn't be a news junkie to know that Chicago—or more to the point, a handful of Chicago neighborhoods—is in the throes of perhaps the most desperate outbreak of senseless carnage this side of the (other) Great Lakes. And even my solipsistic English-lit-graduate-student self was aware that this shitstorm of dope-and-poverty-fueled mayhem centered in a handful of South Side neighborhoods that bordered my own tweedy Hyde Park zip code.
Chicago is a heroin town and, as anyone who's seen an episode of The Wire knows, the drug trade is an intensely regional affair. A modicum of message board research taught me that in Chicago, $10 bags of heroin are called "blows," and the ostensibly larger "dubs" go for twice that price. I also learned that while open-air drug markets are common on the city's West Side, on the South Side it helps to know somebody. Lucky for me, I spent the summer interviewing residents and activists in the South Side neighborhoods of Washington Park, Englewood, and Woodlawn for a documentary film project (let's acknowledge the absurdity of this situation and set it aside for the moment) and thus knew a handful of likely somebodies whom I could call upon.
A few phone calls later, a kid called Earvin—the names of all my pushers have been creatively changed to protect their identity while still acknowledging their significant contributions to my story—assured me he could find what I was looking for and I set out on the pleasant walk across Washington Park to the corner of 57th and King Dr. While Earvin and I waited for his connection to arrive, I did what any well meaning, vaguely plugged-in liberal white dude would do and decided to ask him what he thought of Chief Keef, whose primary hustling grounds were just a few blocks away. Earvin's response was somehow both cryptic and revealing: "Keef's alright, he just needs to open up his vocabulary a bit."
As I write this, it is exactly one year since I left Chicago, returning to rural Pennsylvania where I currently manage a sports bar and spend my free time reading, going to art exhibitions, and constructing some sort of virtual social life through Twitter and Snapchat. In the interim my relationship collapsed, I essentially cashiered my very expensive blue chip education, and I have zero prospects in the way of what we think of as "adult" jobs. Somehow, I'm happier than I've been in a very long time, so who the fuck knows?
It is also, more importantly, the first anniversary of the release of Chief Keef's major label debut Finally Rich. The release of Finally Rich was of course the culmination of an absurdly eventful year for the young rapper. He began 2012 on house arrest for allegedly brandishing a firearm at Chicago Police officers. During that time, he made a series of videos that went viral among a very specific subculture of kids from Chicago's South Side. In spring, the buzz was picked up by the wider rap internet, and before you knew it every motherfucker with a blog or column had something to say about Chief Keef.
Chief Keef's meteoric rise to fame also focused attention on other figures from South Side Chicago's Drill scene: the producer Young Chop, whose sublime, haunting beats effectively defined the Drill sound, has virtually become a household name; King L is signed to Epic Records and appeared on Kanye West's Yeezus; Lil Durk's on Def Jam; Sasha Go Hard is preparing for a European tour in early 2014; and in a beautiful, if somewhat perplexing manifestation of where we are at the end of 2013, Katie Got Bandz recently shared a stage with Pictureplane.
For Keef, the year since the release of Finally Rich has been vexing, both musically and personally. After experiencing a probably too-fast catapulting onto the world stage, the young rapper became a totem for seemingly everyone's thoughts about street rap, street violence and the decline of American culture. Meanwhile, the measured success of his debut album was clouded by persistent troubles with the justice system in Chicago. Troubles that, if you look closely, reflect more on the agenda of the Chicago Police Department than they do on Keef's behavior. Musically Keef's 2013 output has swerved toward an aesthetic of unintelligibility, perhaps revealing a level of alienation in the rapper that belies his finally rich and killin' it rhetoric.
In the roughly year-and-a-half I lived in Chicago, I spent a good deal of time on the streets of the neighborhoods where Keef and kids like him came from. I am not going to pretend that this gives me any kind of authority to comment definitively on violence, dope, and race in Chicago, or indeed any American city. But I do think that some of the people I met and experiences I had might allow me to present a measured perspective that I hope will serve to un-totem-ize this young, talented kid who probably became famous too quickly and has been unjustly, in my view, called to account for a whole host of problems that are endemic to many American cities.
I had come to Chicago from Baltimore in autumn 2011 to attend graduate school at the University of Chicago. I'd always considered the University of Chicago to be the ultimate producer of intellectual heavyweights who aren't afraid to deliver the occasional "fuck you" to critical conventional wisdom. Writers like Susan Sontag and Philip Roth, who are among my intellectual heroes and who made careers out of pissing off their respective milieus in ways that were often difficult to counter. And so, when I received word that I'd been invited to the institution's Master of Arts Program in the Humanities (MAPH), I jumped at the chance to go into mortgage-level debt to enroll.
Citadel of academic inquiry that it is, the University of Chicago has a bit of a geographical problem. For all its ivy-and-brownstone respectability, Hyde Park is situated deep within the city's socio-economically undesirable South Side, nestled between such urban wastelands as Woodlawn and Washington Park, and the proverbial stone's throw from Englewood's mean streets (there's an oft-repeated, possibly apocryphal anecdote about a visiting scholar from occupied Palestine who responded to a question about living conditions on the West Bank by saying, "If you really want to know what it's like, walk a half mile west of campus"). So the advice we received ran the gamut from exhortations not to cross certain streets after dusk to maintaining a dead-eyed vigilance when walking home from the library. Now, I'm not a complete naïf and I'd done my share of navigating through some of Baltimore's dicier districts. I had also, for the record, had years of experience as a dope addict, so I wasn't a complete n00b insofar as comporting myself in sketchy places goes. But when officials with the authoritative weight of UChicago are doing the administrative equivalent of repeatedly smashing your head against the wall while screaming, "YOU ARE NOT SAFE!," it tends to shake your resolve.
Read the national reporting on violent crime in Chicago from 2012 and a couple of major threads immediately become apparent. In the first place, you would be convinced that violent crime rates in the city have been skyrocketing. True, compared to 2011, murders jumped 16% in 2012, but all other major crime statistics were either unchanged or actually declined. And 2013 looks set to post more 2011-like numbers for homicides. In fact, crime in Chicago has been on a steady decline since the early-90s, when murder and violent crime reached a peak in the city. The story that isn't being told, or rather it is, but nobody seems to be listening, is the fact that while overall Chicago's crime stats have steadily declined and its desirable neighborhoods have become remarkably safe, the poorest neighborhoods on the city's South and West sides have become more dangerous relative to the peak crime years in the early '90s.
The other thread that runs through the noise about violence in Chicago in general and Chief Keef in particular is that there is a distinction to be made between different categories of victims. There are innocents, like Hadiya Pendleton, who was gunned down while waiting for a bus in Washington Park, whose deaths are justly treated as bona fide tragedies. Then, there are kids like Keef or murdered South Side rapper Lil JoJo, who are dismissed as gangsters and thugs and thus, when they fall victim to the violence that plagues their neighborhoods, the implication is that they are only getting their just desserts.
The case of Lil JoJo's murder is emblematic of the embarrassingly tonedeaf approach that the media have taken to Chief Keef and the way in which we as a society seem to be willing to lump responsibility for a whole host of social ills on the shoulders of a kid who, at the time of the slaying, was still a child. JoJo's murder in September 2012 came on the heels of a highly publicized internet beef between the rapper and Lil Reese, another South Side rapper who is closely associated with Keef. This, coupled with the fact that hours after JoJo was killed, an unfortunate tweet was issued from Keef's account—whether or not it is true that, as Keef claims, his account had been hacked is irrelevant here—that mocked the death of the other teen ("Its Sad Cuz Dat Nigga Jojo Wanted To Be Jus Like Us #LMAO"), seems to have been evidence enough for the Chicago Police Department and the media to insinuate the guilt of Keef and his associates for the murder.
The neighborhood of Washington Park is named for the eponymous park that occupies more than half of its area and which borders Hyde Park along Cottage Grove Ave. The apartment I lived in was at the corner of 55th Street and Blackstone Avenue, less than a mile from the park and just about a mile-and-a-half from the Washington Park neighborhood proper. In addition to Earvin and his cronies, I made the acquaintance of a remarkable woman named Arnetha Habeel. Ms. Arnetha, as she is called, runs the RTW (Remake the World) Vet Center, which provides hot and delicious meals, three times a day, 365 days a year, to anyone who shows up hungry.
Aside from changing the lives of many of the city's disenfranchised residents who have sought her help, Ms. Arnetha helped me to gain an understanding of just what it means to live in one of Chicago's forgotten zip codes. Inspired by the First Lady, Ms. Arnetha and the volunteers at the Center planted a vegetable garden from which they take fresh vegetables all spring and summer long, using them to prepare the meals. As Ms. Arnetha explained to me, while there was a fully stocked grocery store a mere two blocks from my apartment, there is no place to buy fresh vegetables in Washington Park and the surrounding neighborhoods. Think about that for a minute: for thousands of the city's residents, there is literally no place where they can buy fresh vegetables within several miles of their homes. This fact continues to leave me dumbfounded.
Another stark fact of life for the residents of Washington Park that Ms. Arnetha pointed out to me concerned the 26 basketball courts that lined the east side of King Dr. from 57th to 60th St. Pointing to the courts from our vantage point at 56th St and King Dr., Ms. Arnetha asked me to estimate how many basketball courts there are. After shaking her head at each guess I made, Ms. Arnetha explained that in fact there are zero basketball courts in the park, the hoops having been removed by the Park District and the Chicago Police Department the previous summer in response to violence that had been breaking out in and around the courts, in a monumental gesture of cutting off one's nose to spite the face.
As of this writing, the Washington Park page on the Chicago Park District website claims the park features 26 basketball courts. Nobody I talked to at the Park District was willing to go on the record to discuss the reason for the removal of the hoops and plans for their reinstallation and in fact at least one official expressed his wish that I not write about the issue at all. While I am told that a handful of courts in the center of the park have had their hoops reinstalled, the vast majority along King Dr. remain hoopless. Requests for comment from the Chicago Police Department went unanswered.
I met Earvin outside one of the many apartment buildings situated on the West side of King Dr., just south of the RTW Vet center. Tall and slender, with a welcoming smile and long dreadlocks, Earvin was the center around which many of the young characters populating the neighborhood seemed to gravitate. Like many of the kids in this neighborhood, Earvin would often go shirtless when the weather was especially hot, which it often was. The first time I encountered a shirtless Earvin I noticed a huge scar running along the center his chest from the middle to the bottom of his sternum. Considering my cultural background, I suppose it is somewhat unsurprising that at first I presumed that the scar was the remnant of some sort of congenital heart defect, which required surgery to correct.
My misapprehension was corrected one day when I was desperately trying to get hold of him to score some dope to stave off withdrawal. After calling his phone perhaps a dozen or more times, I received a call from Earvin's phone that proved to be from his girlfriend. She explained to me that Earvin was in the hospital, that the sudden change of weather had aggravated his gunshot wounds and that he was in a lot of pain, but that he would be fine. It turns out the scar was the result of the surgery Earvin endured after being shot three times in the summer of 2010 and during which one of his kidneys was removed.
Though I was personally very fond of Earvin and he had proven to be an occasionally reliable source—he even managed to score a gram of raw heroin for me for which I paid $170 and which I ended up going through over the course of about 4 hours, after which I awakened in a cold sweat on the floor of my kitchen, a giant bruise on my forehead and a mound of vomit next to my face—my habit was becoming too demanding for a part-time hustler. It was around this time that I was walking along King Dr. one early evening when I was approached by a diminutive kid with Lil Wayne dreads who abruptly said, "I got what you come here for and I don't fuck around; I wake up early in the morning and will deliver straight to you." At which point he dropped a sample blow on the ground between us and gave me his phone number. Entering the number in my phone, I asked, "What's your name?" He responded, "Little Man."
One hot as fuck late-summer night I had become intolerably frustrated with Earvin and his repeated failures to keep the promises he made. I called Little Man and when he answered the phone I began to explain that I was David, the white dude from Hyde Park, and he cut me off, saying, "I know who this is." I asked if he would be able to meet me near my apartment and he assented, saying he'd be there in about 15 minutes. Though I would eventually learn that sometimes with Little Man "15 minutes" meant three hours, this first time he arrived promptly. He invited me to sit in the passenger seat of his Dodge Charger and asked what I was looking for. I told him I had $50, which I gave him, and he quickly dropped five blows in my lap. I hurried impatiently to my apartment, knowing instinctively that I would never look to buy dope from Earvin or anyone other than Little Man, if I could help it.
It was always easiest to get hold of Little Man and get him to meet me promptly when I called him early in the morning—as early as 5:00 AM was not unusual. One morning I awakened around 6:00 and called Little Man but there was no answer. I was particularly anxious to get hold of him that day because I was starting a new part-time job that afternoon and I knew it would be bad form to show up on the first day with a serious case of dope sickness. I tried Little Man again and again until about 10:00 and at that point I knew something was wrong. I sent him a text message saying I hoped everything was all right and asking him to contact me as soon as he was able because I was starting a new job that day. Around 2:30 that afternoon—about two hours before I had to report to my job—my phone rang, indicating that it was Little Man calling. I answered the phone and asked if everything was OK. A person responded saying he was not Little Man and that he was trying to get things together and would call me when he could meet me.
As it happened, he called back about thirty minutes after I arrived at my new job, miserably ill and trying my best to hide it. He said he could meet me outside my work in about a half-hour and that he'd text me when he was there. When I received the text, I made excuses to my new colleagues and ran out to meet the caller. I saw Little Man's car parked a half block away and I approached and got in the passenger side as the driver unlocked the door. The man who was in the driver's seat was a tall, sturdily built dude with long dreads tied off at the back of his head.
When I asked about Little Man, he hurriedly explained that he had been locked up for allegedly pissing dirty in violation of his probation—this despite the fact that, as the man explained, Little Man had avoided smoking any pot for just this reason. He then said that he was Little Man's brother and that he had heard that I was a good dude and that he would be taking care of me while Little Man was indisposed. So we made our transaction and as I prepared to head back to work, I asked his name, to which he responded, "You can call me Big Man."
If anything, Big Man proved to be an even more sympathetic pusher than his predecessor. He would nearly always come directly when I called him and would front me considerable quantities of dope without levying any sort of tax. I want to make clear here that my rapidly expanding dope consumption was an end game for me. I was gradually selling off all my possessions—a considerable Criterion DVD collection, an enormous library, two almost new Apple computers, my iPhone, stereo, television, records, CDs—in support of my voracious habit. I had no illusions that I would come out the other side of my downward spiral alive and in fact I began planning for my ultimate end.
Obviously things turned out otherwise, in large part due to the fact that my tolerance for dope was so high that when I slammed what I thought would be a lethal dose, I only ended up getting higher. Dejected, I made my way to the roof of my apartment building and stood on the edge, staring down at the sidewalk five stories below. But I knew I didn't have the courage to go through with it and I ultimately made my way back to my apartment and went to sleep anticipating the sickness that would greet me when I awakened.
One morning a couple of days later, I was awakened by my door buzzer. "Yes?," I said through the intercom; the response came, "David? It's your dad." After being unable to reach me by phone or email for about a week, my parents had become understandably concerned and drove the 700 miles to Chicago, not knowing what they would find when they got there. We packed up my few remaining belongings and cleaned the apartment and were on the road to Pennsylvania within five hours of their arrival.
As I mentioned above, Finally Rich dropped pretty much at the precise moment I left Chicago. The release of the record unleashed a new flurry of think pieces on violence, urban decay, rap music and the people who give a shit about it. Music critics were accused of everything from perpetuating a culture that mythologizes gang violence to thinking too hard about rap lyrics. What seems to have irritated those in the anti-Keef camp the most is that many critics recognized Finally Rich for what it is: a legitimately great rap record.
That said, even the album's supporters largely missed the point, or at least had already decided what kind of rapper Keef is and read the album strictly on those terms. True, the album is a fucking banger that draws a clear line from the rapper's early mixtape releases, with its mythologizing of the South Side streets and clearly established loyalties. But to conclude that Finally Rich is the same sort of record as Back From the Dead and Bang is to miss a lot of the subtext underpinning many of the album's tracks that give it a complexity that belies Keef's dead-eyed teenaged hustler persona. And this complexity reflects, I would argue, just what it means to come up as a young black male in one of the most forgotten corners of the dystopian 21st century American landscape.
Indeed, Keef's is one of the bleakest backgrounds an American can have and it seems that we as a culture are unwilling to take this into account when passing judgment on this troubled/troubling kid. And make no mistake, he may have turned 18 a few months ago but Keith Cozart is still very much a kid. I get that I'm another over-educated white dude commenting on a cultural milieu that is very far removed from my own. But having spent a considerable amount of time in Chief Keef's Chicago, I can't help but read a devastating bleakness in many of the tracks on Finally Rich. "No Tomorrow," for all its posturing about balling hard and buying foreign cars, reflects the sort of seize-the-day attitude common among kids with few prospects for escaping the cycle of poverty, death and imprisonment that is their lot. Here too, "Hate Bein' Sober" is, on the surface, a paean to smoking kush, drinking and popping molly, but where the fuck do you think this antipathy to sobriety comes from? I promise you, people who legitimately hate being sober tend to be profoundly unhappy. And "Kay Kay," arguably the album's strongest track, clearly establishes Keef's main priority: his young daughter.
And let's talk about the album's title. Even many of the record's supporters were quick to critique the title as naïve and presumptuous. There is no question that a 17-year old proclaiming himself "finally" rich is patently absurd, but Keef isn't stupid and he's certainly in on the joke. Moreover, critiques of the title expose a lack of awareness of how easy it is for privileged upper-middle brow critics to snigger at Keef's naiveté. They aren't thinking about the fact that for a kid from Englewood, the definition of "rich" is much different than theirs. Being able to afford to live in a safe neighborhood, having regular, convenient access to wholesome food, reliable utilities and all these other things that many of us take for granted is all it takes to think of oneself as rich.
2013 should have been a triumphant year for Keef but instead it has been marked by repeated legal entanglements, probation violations and periods of incarceration. Follow the reporting on Keef throughout the year and it becomes clear that the Chicago Police Department has a tremendous bug up its ass for the young rapper. At a recent City Council budget hearing, CPD superintendent Garry McCarthy called out an "aspiring musician"—a CPD spokesperson later confirmed that the chief was singling out Keef—who has repeatedly run into trouble with the law, bizarrely concluding that this is one example of why it is difficult prevent juvenile crime.
But if you look at the record, what you see is a handful of youthful indiscretions—smoking dope in an Atlanta hotel, driving way too fucking fast on a Chicago highway—some minor probation violations and at least one case of targeted harassment by the CPD. This last warrants special attention because it renders moot any doubt about the existence of hip-hop cops within the CPD who are specifically targeting Keef. The incident occurred outside a Skokie courtroom where Keef pled guilty to a speeding charge. As the rapper and his entourage left the courthouse, a tactical team from the South Side converged on them and arrested Keef for a misdemeanor trespassing offense.
Representatives from Keef's camp issued a statement that makes a convincing case that if anyone is mythologizing cinematic gangster violence, it is the Chicago Police Department:
"The 17-year old rap phenom, Chief Keef, road about 4 blocks from the Skokie Courthouse when his vehicle was pulled over. His manager Rovaun "Dro" Manuel was driving when two unmarked cars cut the vehicle off. Present were Chief Keef, Dro, Mike Starkman, and Ballout. Mike Starkman says six officers armed with AK47's hopped out of the cars to extract a compliant Cozart. Keith Cozart was arrested on charges of misdemeanor trespassing and taken from Skokie back to the south side to be processed."
Indeed, if you have any doubt that the Chicago Police are a gang of thugs, go read John Conroy's exhaustive, decades-long reporting on the CPD's systematic use of torture to extract confessions from mainly black and often innocent suspects.
In any case, despite the CPD's insistence that Keef is a violent and dangerous gangster, none of his offenses can even remotely be described as violent crime since the December 2011 incident in which Keef was charged with brandishing a firearm at CPD officers and that resulted in the house arrest that has, for better or worse, become the beginning of the narrative of the rapper's rise to fame and notoriety. Keef will end this year with a court ordered stint in rehab after pissing dirty at a urinalysis that was a stipulation of the probation ordered after his speeding violation. Like Little Man, Keef is being locked up for smoking pot, a drug which is legal for personal use in at least two states and for medicinal use in many more. But in Chicago it is a convenient excuse for authorities to punish disenfranchised young men who refuse to be docile, making it even more difficult for them to find a way out.
And getting the fuck out is the highest aspiration for young people in Chicago's South Side. Keef's own grandmother said as much in her extemporaneous speech that opens the "Everyday's Halloween" video. "I don't know who's going to get famous for this shit, but I know one thing: when they make it, they leaving," the astute woman says, cogently and concisely articulating the hope of thousands of kids living on the South Side. Once during my downward spiral, I got a phone call from a kid who moved about the margins of Earvin's circle; he phoned to enthusiastically report that he'd landed a job and an apartment in Skokie—that he was getting the fuck out.
Musically, Keef's 2013 has been profoundly puzzling and somewhat disappointing. His two mixtapes, Bang Pt. 2 and Almighty So both feel largely phoned-in, with few songs cracking the 3-minute mark. The same can be said of the much hyped and absurdly tardy "Emojis." But what is really interesting about Keef's recent efforts are the ways in which the rapper's style is changing. Keef seems to be moving his songs toward an intentional unintelligibility. On tracks such as "Macaroni Time," Keef takes his already mumbly delivery to an absurd extreme. And the vocals on songs like "Hoez and Oz" fromBang Pt. 2 and the aforementioned "Emojis" are run through so much AutoTune that they are virtually unintelligible. In the aftermath of the release of Finally Rich and the absurd Chief Keef media circus, it seems the rapper wants expressly to not be understood, ironically undermining his exhortations from Finally Rich's "Understand Me."
This impulse to not be understood is one I relate to deeply. Actively seeking to not be understood is a way of avoiding being cast as a type, a situation Keef knows only too well. In Chicago I learned that I had no desire to be the sort of institutional intellectual that the university was grooming me to be. I learned too that I didn't want to be the fucking cliché of the privileged white dude traipsing over to the ghetto to feed his dope habit. The peculiar circumstances of Keef's life have taught him not to trust anyone with even a whiff of authority about them—from cops to music journalists—that they are out to either exploit him for their own benefit or to keep him disenfranchised.
And of course efforts to not be understood are a way in which we try to perpetuate the myth that we are somehow special, that we are not like the multitudes that surround us. The difference is Keef is special and he was able through his talent and hard work to escape from his personal American nightmare, while I am decidedly not special and had to be ignominiously exfiltrated from my own private windy city hell.
David Ford is a bar manager and sometimes writer with a keen sense of squandered opportunity. He's on Twitter - @georgegordon
--
More Longreads or Whatever:
Lean on Me: Emoji Death Threats and Instagram's Codeine Kingpin
"I Wanna Party Like Chris Farley" — A Trip to the Grave of Rap's Favorite Comedian