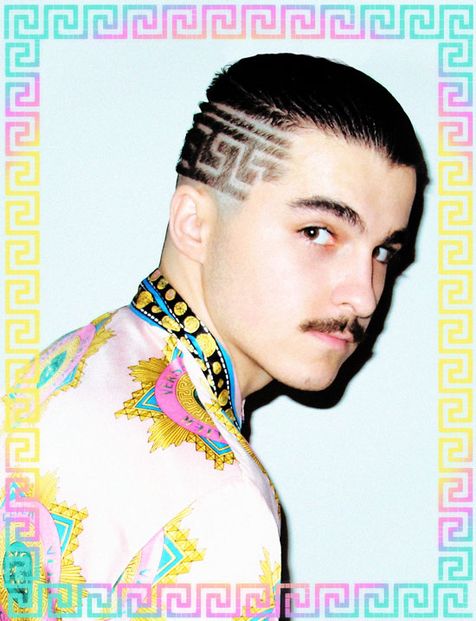 The best thing to happen to slow jams ever?
Niko The Ikon is the best thing to happen to me this year. OK, so I only discovered him yesterday, after a colleague and devotee follower of this God-like talent put me on to him, but whatever. For starters, watch the cover video "Can We Talk" below, and you'll be all like "pfffft, nice facial hair idiot" but then you realize IT'S A FUCKING JAM, you've been watching to it on repeat for the past 36 hours and he's actually on a higher plane of genius than anyone else in music right now. Is he singing? WHO CARES?
...watched it? I KNOW RIGHT! Anyway, what I'm trying to get to is that he's got a brand new video out, a collaboration with duo Chester French, and yet again IT'S A FUCKING JAM. Naturally, Niko kills it with the visuals again, as he gets busy romancing a sexy senorita maid, in between getting topless and hanging out with a cockatoo in some ultra classy fake Greco surroundings. The lulz are of course what smack you in the face first, but if by 30 seconds in you're not slow-grinding in your seat singing "those panties gonna drop, drop, drop to the flooooor!" you don't deserve to be loved by anyone.