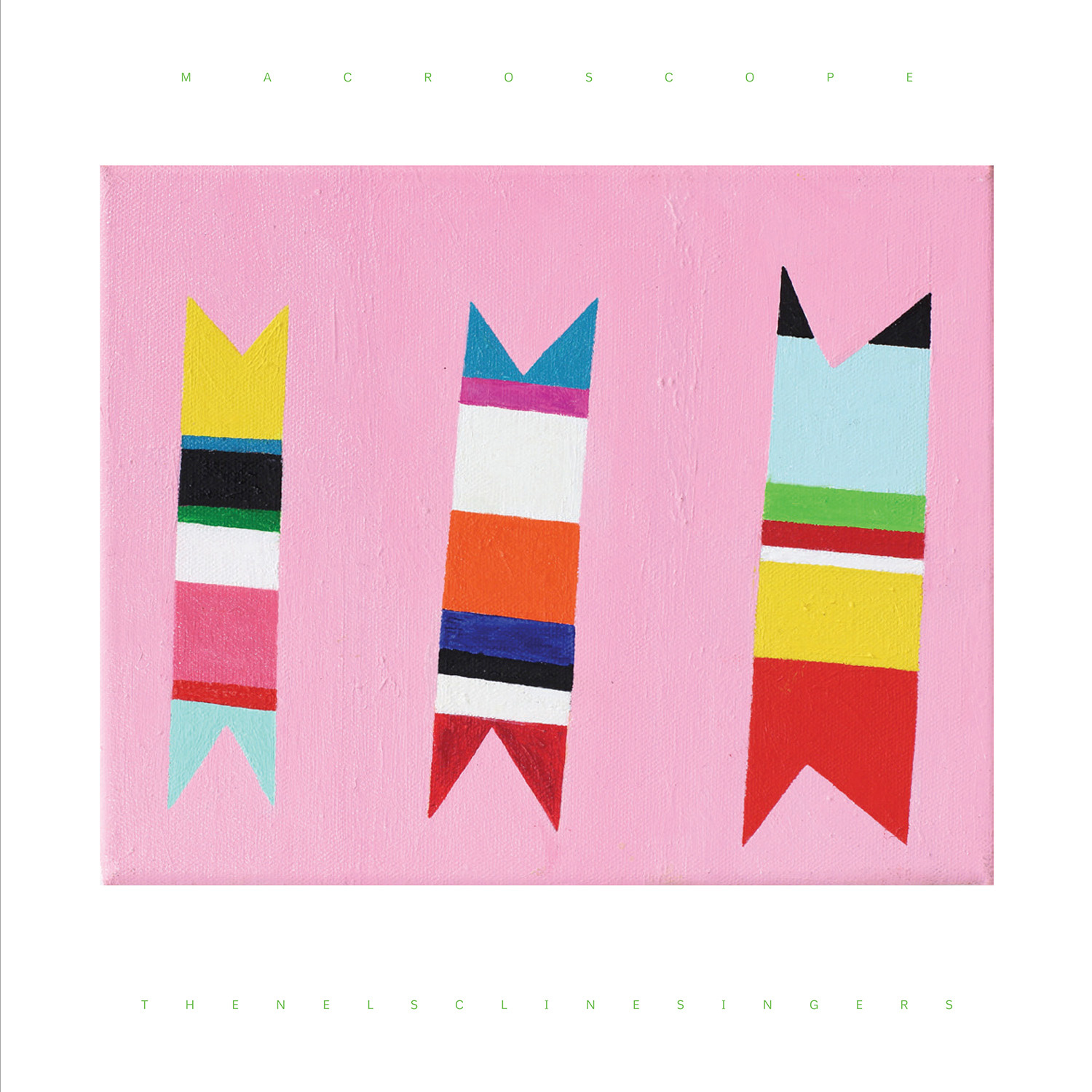 The Wilco guitarist and crew still aren't singing, though.
It's Monday, so you're probably feeling a little bit groggy because you drank beer excessively for the past 48 hours and so now you're sitting in your office, staring at your computer screen, wondering when the caffeine from the seven cups of coffee you've already consumed is going to kick in. Or wait. Maybe that's just the Noisey desk. Regardless, here's some news that will make you smile and forget about your throbbing headache: the Nels Cline Singers have officially announced their new record, MACROSCOPE, which be out on April 29 (with a vinyl release happening on May 27), and below we have a stream of the record's charming first single, "Companion Piece."
The record will be the trio's fifth. In addition to the Wilco guitarist's group's longtime members Scott Amendola and Trevor Dunn, they were joined by Cline's wife Yuka C. Honda (Cibo Matto) on keyboards, Cyro Baptista (John Zorn) and Josh Jones (Don Cherry) on percussion, and Zeena Parkins (Bjork) on electric harp. The group will also tour this spring, and despite the name, these dudes still do not actually sing.
May 1 - New York / Le Poisson Rouge
May 2 - Philadelphia / Johnny Brenda's
May 4 - Hamilton / DC
May 6 - Evanston / Space / Evanston, IL (Chicago play)
May 7 - Dazzle Jazz / Denver, CO
May 8 - Largo / Los Angeles, CA
May 9 - The Chapel / San Francisco, CA