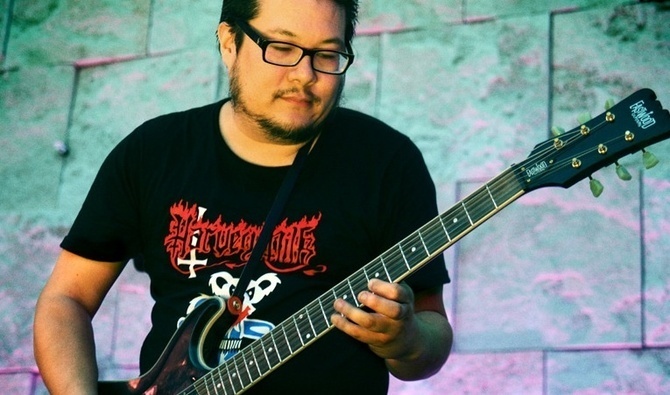 Our punchy sister site Fightland picks Bobb's brains about what track gets him ready to smash.
The walkout song is a time-honored tradition in MMA. It's also a delicate balancing act. The perfect song has to pump a fighter up while settling his/her nerves, appeal to the crowd without appearing to pander. "My Walkout Song" is where we ask MMA fans who also happen to be famous musicians what makes for great pre-fight music and what song they would choose to accompany their walk to the cage.
Bobb Bruno
As one half of the candy-sweet indie surf-pop band Best Coast, Bobb Bruno might not be the first person you'd expect to be into the decidely un-sweet world of mixed martial arts. But Bobb was searching for hard-to-find MMA tapes in his native Los Angleles back when many of the UFC's biggest names were still toiling away in Japan as part of the now-defunct but forever-legendary Pride Fighting Championship. And though Bobb has been pretty hard to nail down since Rolling Stone put Best Coast's second full-length, The Only Place, on its list of the best albums of last year, we were able to get him on the phone in between the band's recent tour of Australia and their upcoming tour in support of fellow California melodists Green Day.
Song: "Battery"
Artist: Metallica
Fightland: Why did you choose "Battery"?
Bobb Bruno: It has that cool acoustic intro that is so calming, and then when the heavy, thrash part comes in I get completely pumped up. It's the perfect balance of the two. I'm actually surprised no fighter uses "Battery." They always use "Enter Sandman."
Read the rest over at our punchy sister site Fightland.