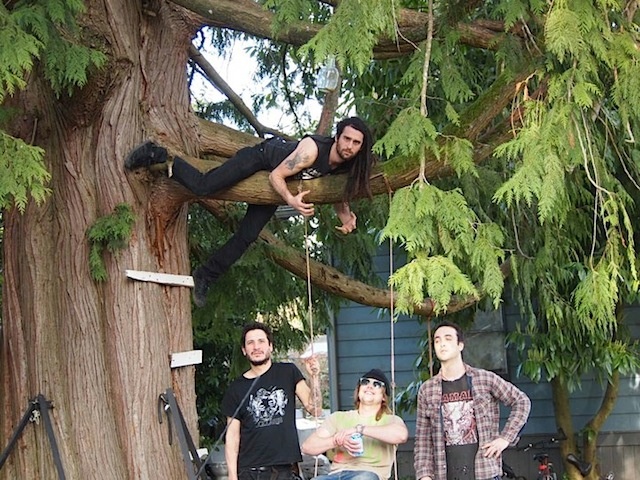 It's a weird combo, but it works.
You should probably go ahead and put your eggs in the basket of Dead Broke Rekerds. The Long Island-based label recently discovered media darlings Beach Slang out of nowhere, and released their summer EP to end all summer EPs. Plus, they've got a roster consisting of hidden gems like Bear Trade, Crow Bait, and a whole bunch of other rad bands. Basically, they discover your favorite bands before they are your favorite bands. Well now, they've discovered Murmurs. The Seattle grunge punks have this combination of ornery gruff punk, backed by lighter power pop. You can check out "The Void," a song from their forthcoming LP Bound below. The band's guttural chorus shouts of "Into the void! Into the void!" sound like something you'd hear on a Discharge record, but they're punctuated by backings of poppy "Ooh woo-oohs" that could've easily been nicked from Weezer's "The Sweater Song." Strangely enough, it works.
Murmurs' LP Bound is out this fall from Dead Broke and you can pre-order it here.