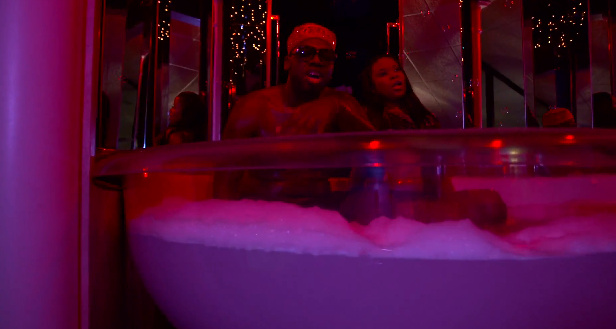 Both tracks are from eXquire's upcoming tape 'Kismet,' dropping sooner than you think.
Anyone who might have thought Mr. Muthafuckin' eXquire was fucking around can pretty much shove it, because he's back and better than ever, as proven by his new video for "Nightfall at the Thames," which finds eXqo spitting "Noble Drew Ali" a capella and then cavorts in a see-through hot tub with a young lady for "The Cauldron." Both of these tracks are heavy as fuck which is understandable, given eXquire's recent sobriety as well as the news that his mother had fallen ill.
Stream the original version of "Noble Drew Ali" below, and hit his website for info on his upcoming mixtape Kismet, which drops sooner than you think. He's also got a show on Saturday at Tammany Hall with RatKing and Black Dave as part of the Downtown Festival.