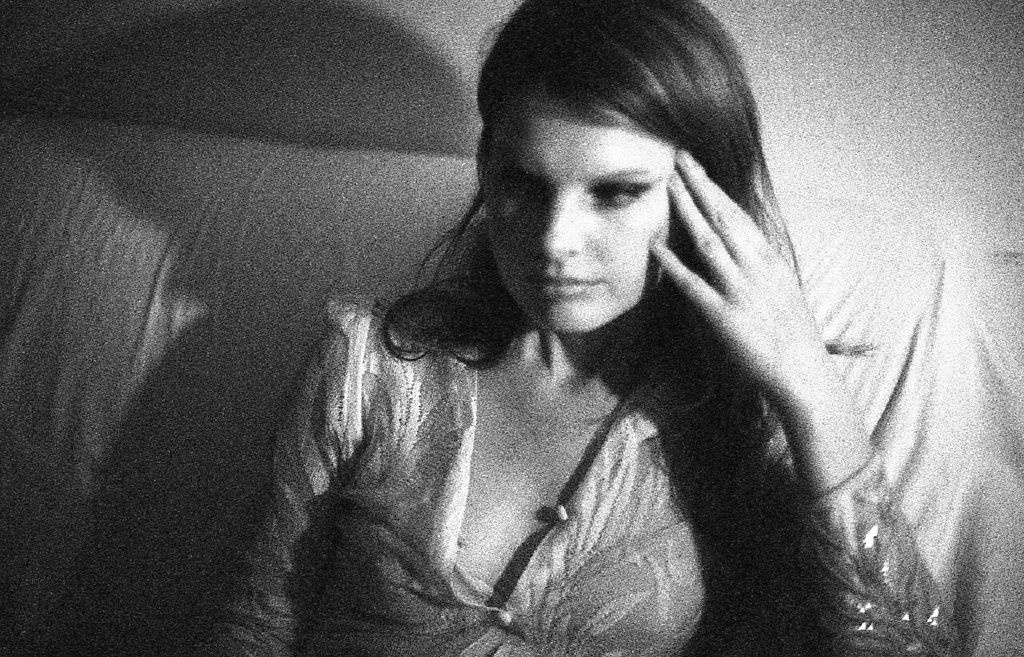 Hear the record before it drops this Friday, January 29.
Photo courtesy of Elena Balshem
Miranda Lee Richards isn't new to the music scene in any way. The LA-based singer/songwriter, previously a vocalist with Brian Jonestown Massacre, has already released three solo albums. Her fourth, Echoes of Dreamtime, available to stream in full below, packs a wollop of bluesy roots and sorrowful chords.
Of writing the record, Richards says:
"In writing and recording Echoes of the Dreamtime, I didn't have any external restrictions imposed on me creatively or time frame-wise, so there was a tremendous freedom in that. The main question I had to ask myself was, "What kind of record do I want to make?" Followed by, "What void I can fill among current releases, and what is unique to me?" The answer to those questions yielded an album of lengthy, narrative songs coded with social and political commentary, spiritual themes, personal and universal truths. Stylistically I would call it a dreamy, mystical folk record.
The word "dream" is almost as multi-faceted as the word "love", and because of that I thought Echoes of the Dreamtime would make a good title. It could be a metaphor for the realm of the subconscious mind, or about the pursuit of fulfillment and purpose in life, or a memory of a beautiful place, so on and so forth. And finally, the literal use of Space Echo tape delay is reflective of those themes: their subtle and beautiful and repeat until we listen."
The record is out via Invisible Hands Music on January 29.