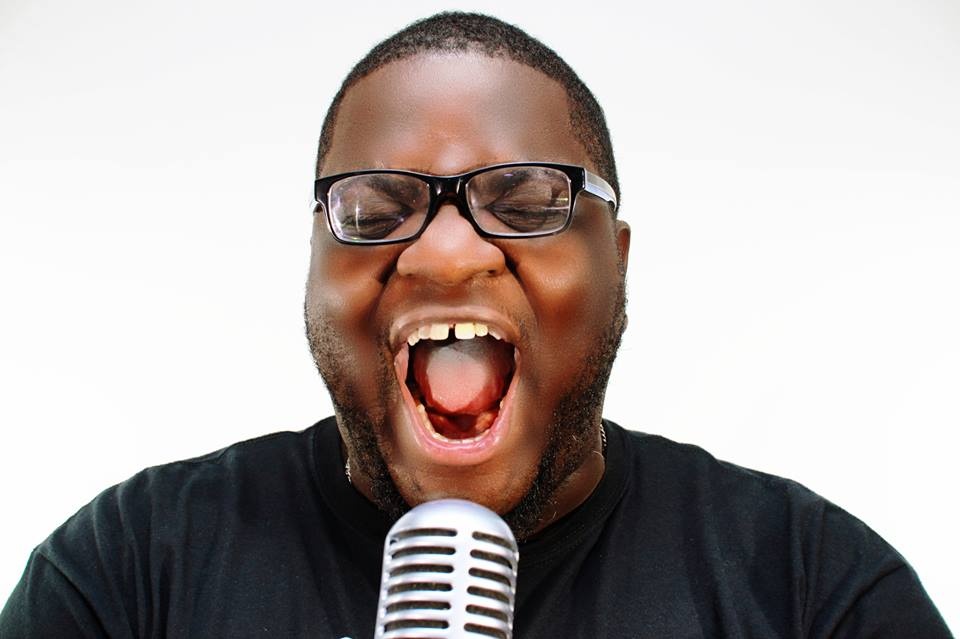 While the streets Ran brings his listeners to are pixelated, no one can say he hasn't lived them.
At a Megaman-themed music bill that happened in Seattle in 2013, Philly native Mega Ran rapped in front of Keiji Inafune, the father of the Megaman gaming franchise. Inafune had recently ended his 23-year tenure at the Japanese gaming giant, Capcom, and Ran had quit his job as a middle school teacher to pursue rapping full-time. After the show, Inafune told Ran that he was a long-time fan. For Ran, the meeting was much more than serendipitous.
"It's not just a peer to peer thing," he says. "I never thought that this opportunity could be a real thing. I can't really call it a dream, because I never could have imagined us meeting."
He was initially apprehensive about leaving his career path, but was inspired by Inafune's courage to follow his dream. "Infune had the guts to step away and leave Megaman, his greatest creation, behind. He said in an interview that they [Capcom] can do what they want with him. They can kill him."
Inafune's 2010 departure from Capcom shortly after being promoted to the Global Head of Production was shocking for the gaming industry. In a blog post titled Sayonara, Inafune wrote, "I'm leaving Capcom with the intention of starting my life over."
Ran says the story is really deep to him.
"It was a bit of an epiphany for me," he explains. "[Inafune] said in an interview, 'they're not letting me be creative. For a creator, stagnation is death.'" Ran quit his middle school teaching job shortly thereafter, in 2011, to pursue rapping full-time.
Mega Ran's nerd star has been rising. His 2007 self-titled album, built almost entirely from unauthorized samples from the Megaman series, has been reissued as a double CD by Capcom itself. This week he put out "The Force Pull," a music video about his reservations and anticipations about the Star Wars series and its reboot.
A recent release, "Losses," has Ran rapping alongside Brooklyn's Joell Ortiz and underground L.A. legend MURS. Ran's appearance on the track gives a little insight into who he was before videogame rap, a boy named Raheem Jarbo who grew up in North West Philadelphia. Ran, Joell, and MURS rap a verse each about losing a loved one to street violence. In Ran's verse, he describes losing his cousin in Philly, and the gang warfare that drove him from the city. He's at his most poignant when he mentions his difficulty explaining the violence to his students in Phoenix.
In "Losses," Ran has clearly matured as a lyricist, but it isn't a total departure. The track hears MURS name-drop the JRPG Kingdom Hearts. In the song's refrain of, "We all took losses," you can still hear, albeit subtly, the comparison of games and real life that Ran is known for. Seeing real situations that at first played out in 8-bits is one of the triumphs of Mega Ran's imagination. But even his videogame raps strictly adhere to the 90s New York rap obsession with staying real, or true to your own experiences.
As Jay Z remembers prescriptively on 1997's "Where I'm From," in the early rap days you "couldn't talk about it if you ain't lived it." A few decades later, Jay went back on this principle when he picked up noted non-truth-teller Rick Ross and signed him to Def Jam. Now they both frequently collaborate despite controversies about Ross fabricating his Miami mob boss history. The old questions of authenticity are still pertinent in Mega Ran's mind.
Outside a bar in Allston, in what is derided as Boston's own version of Williamsburg, Ran talks about what sets him apart from those whose interest in nerd cool is more self-serving. "Normally I don't do songs unless I've played the game. I try to keep things authentic as possible," he says.
Hip-hop and gaming run parallel to Ran. "They were going on at the same time in the same communities, I just try to merge them without being corny or resorting to what I call 'book report rapping.'" When asked to explain, Ran says that rappers dealing with other works of fiction often just summarize the story, "It reads like a bad book report, he went here, and then he went there, and then this happened."
Ran's discography includes albums dedicated to games like Ghouls & Ghosts, River City Ransom, Megaman 9 and Final Fantasy, he takes on the perspective of a resident of each of those interactive worlds.
Ran hits his watermark with two albums in particular: River City Random (based on River City Ransom) and Black Materia (based on Final Fantasy 7).
From song to song in Black Materia, Ran raps from the different perspectives of FF7's assortment of conflicted anti-heroes, in raps over remixes of work by series composer Nobuo Uematsu. "I went back, played through it, and took notes about certain things characters said, and wrote lyrics from their perspective that clarified statements they had made in-game. Like an expansion," says Ran of his writing process.
The urban decay, brothels, and dirty corridors of Midgar come alive in Black Materia. In the song, "Cloud Strife," Ran describes the famous amnesia of its main character.
"My best friend and confidant, who died in battle
asked me to live for him, and and I mustve agreed to
so I've lived a double life for the past 5 years
told lies to the people and they believed you"
"FF7 has a lot of themes about what you believe to be the truth and what isn't the truth. "Cloud Strife" is my favorite rap on [Black Materia], because it's realizing how his reality was a reality until he realizes it was a dream," says Ran.
In River City Random, he takes on the high school environment created in the Nintendo Entertainment cult-classic River City Ransom. Through the album's ten tracks Ran describes fitting in with the members of gangs in the game's world, who were lovingly localized in the 80s American release as: "The Generic Dudes," "The Frat Guys," "The Jocks," and "The Squids."
The fight to fit in and take your place is something you can hear Ran connect with. "I was kind of a nerdy kid growing up," he unsurprisingly admits. He mentions needing to be closeted about this.
"I used to set up a little recorder by the TV on the pause screen so I could tape the music and listen to them while everyone else was listening to Run DMC and the Beasties. I had to cover it up so I wouldn't get made fun of, I had written on [the tape itself] "Gangsta songs" or "hard songs."
Nerds, Ran says, are the smartest people around. "I have to be careful about what I write about because they'll ask you what your favorite boss fight or level in a game was, which is why I only write about what I've actually played through," he says.
Some have lumped Ran in at the Nerdcore table in the high school gym that is modern hip-hop. Ran chooses to categorize his music as "Chip-Hop," or rap music over chiptunes, synthesized electronic music produced (or emulated) by the sound chips of computers, videogame consoles, or arcade machines.
"I feel like Nerdcore has embraced me and what I do...but there are so many negative connotations upon that title, most probably well-deserved... [Hence] I call what I do "Chip-Hop," says Ran. Of Nerdcore, he says, "A lot of people don't respect the culture they're lifting. They don't know rap music, in fact, they hate rap music. They try to make anti-rap rap," says Ran.
The 80 or so folks that showed up to his Boston date on a Monday night in April are far from the biggest crowd Ran has ever played to. But Ran feels a connection to them. "This is my culture. They're very protective of this," he says, referring to kids at the bar decked out in sports jerseys with names from the Legend of Zelda stitched across the back. Playing to both the back packing "intelligent" rap crowd as well as the videogame one is grueling. Says Ran: "My touring schedule is more rigorous than any artist I've met."
During his Boston set, Mega Ran prefaced one of his songs off of Mega Ran 9, about Megaman 9, with a theory about the blue bomber's background. He told the audience how he picked up Megaman 1 out of a bargain bin in Philly. "Despite the awful box art it came with, in-game he had like a brownish tint to his skin," he said.
While the streets Ran brings his listeners to are pixelated, no one can say he hasn't lived them.
For more pictures of Mega Ran's Boston show, check Basim's Instagram, and follow him on Twitter - @BasimBTW