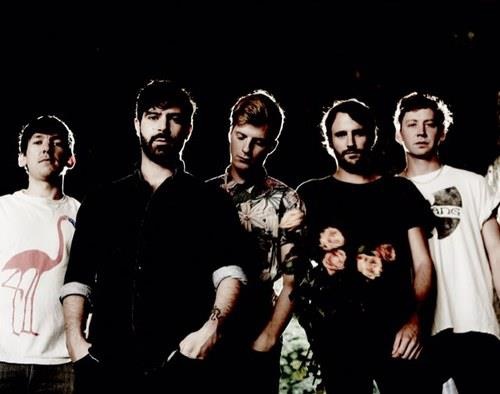 The sultry first installment in a three-part remix series.
Off of their latest hailed full-length release, Holy Fire, Foals' stand-out track "Late Night" is a layered slow-burn in which multiple musical narratives converge into a climax of earnest passionate songwriting. Producers Casino Times, Chad Valley, and Cyan Vena have all tried their hand at unraveling and reweaving the threads of "Late Night," and we'll be premiering one of their remixes every Monday for the next three weeks.
Today, Nick Church and Joseph Spencer of UK production duo Casino Times boil "Late Night" down into a sultry minimal house earworm perfect for that time of night-morning when you're not quite sure whether you should reach for another drink or a bodega egg and cheese sandwich (protip: the answer is almost always "another drink"). Listen below, and look at for the next installment in our "Late Night" remix series next Monday.
Catch Foals at Governor's Ball on June 9th or at one of these dates below:
8/5 Cain's Ballroom Tulsa,OK
8/7 Rialto Theatre Tucson, AZ
8/8 House of Blues San Diego, CA
8/9 Wiltern Theatre, Los Angeles, CA