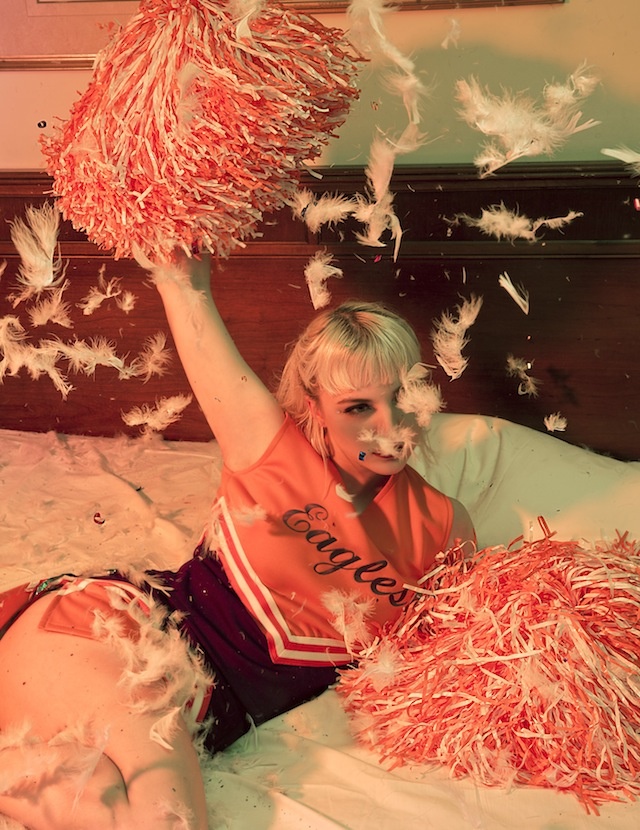 She looks like a cheerleader but she packs a punch.

Lowell shot by Norman Wong.

Feeling a bit low on energy? Well "Cloud 69" by Lowell should perk you up. Perhaps you remember the Calgary-born singer from her mini-album, If You Can, Solve This Jumble, a collaboration with "supergroup" Apparatjik—that's Guy from Coldplay, Magne from A-ha, Jonas of Mew, and producer Martin Terefe.
That was back at the tail-end of 2012 and now she's back with this new track from her forthcoming EP, I Killed Sarah V., out via Arts & Crafts on February 25. Like her previous release, Lowell excels in punchy, synth-tooled pop, and "Cloud 69" waggles it's finger, like "Don't fuck with me or your balls are dust." Beats skitter and thump and an army of Lowells seems to multiply with each spikily triumphant chorus. It's like Grimes having a dance off with Lykke Li. In a disco ball. After one too many Capri Suns.
Lowell Tour Dates

1/23: Toronto, ON @ The Drake (w/ Trust and The Darcys - Red Bull Sound Select)
2/13: New York, NY @ Mercury Lounge (w/ Timber Timbre)
Kim is Noisey's Style Editor and she's on Twitter - @theKTB.