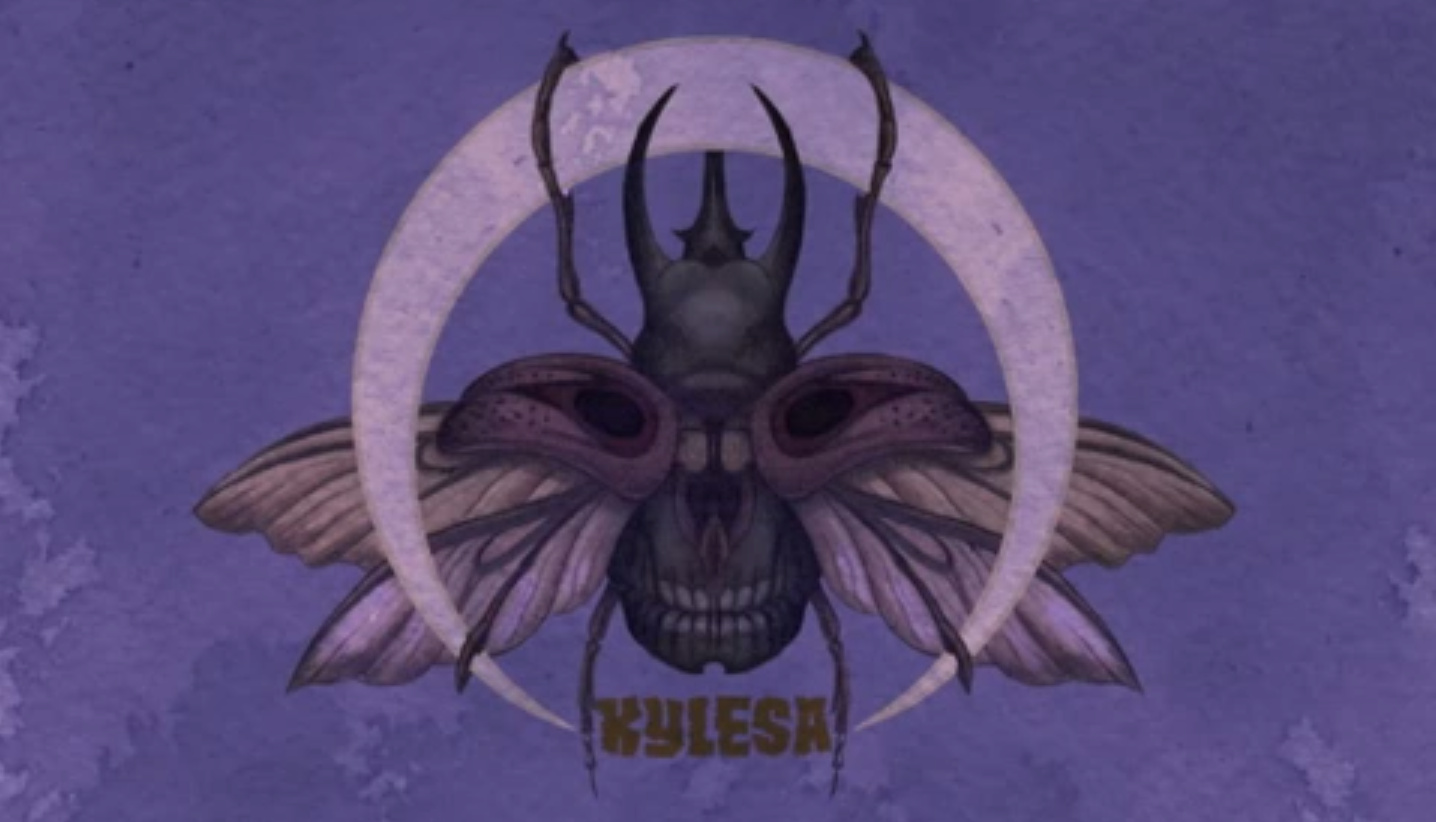 We love Kylesa, and we love that they've got a new record coming out next month. We especially love the sludge-metal crushiness and isolation-tank psychedelia of their new single, "We're Taking This."

Kylesa. Photo by Geoff Johnson.
The last time I was in Savannah I interviewed Phillip Cope and Laura Pleasents of Kylesa over bacon and eggs at some brunch spot and it was extremely fun. They're one of my favorite bands, and I was so excited to meet them that I prepared a million super serious questions to ask. They were incredible people, the interview went amazing, and then I lost my voice recorder like a dullard. Now the interview is gone forever and I'm bummed and their PR person will probably hate me for it.
I learned one thing in the interview, and that is that Kylesa does not want any genre tags attached to their name. So if you call this new track, "We're Taking This," which comes off their new record Ultraviolet, "a crushing amalgam of sludge metal and third-eye psychedelic rock," they'll probably think you're a dingus. Turn this up really loud and grind your brains into a fine mushy paste:
Ultraviolet is coming out through Season of Mist on May 24 internationally, and on May 28 in the states. You can preorder it right here, and if you live in the United States or Canada you can see them on tour this May and June. Dates are below.
Kylesa's May Tour Dates
10 Gainsville FL @ High Dive
11 Orlando FL @ Backbooth
12 Miami FL @ Churchhills
13 Tampa FL @ The Orpheum
14 New Orleans LA @ One Eyed Jacks
16 Houston TX @ Walters
17 Dallas TX @ Trees
18 Austin TX @ Mohawk
20 Albuquerque NM @ Blackwater
21 Denver CO @ Marquis Theater
22 Salt Lake City, UT @ Urban Lounge
24 Santa Cruz CA @ Catalyst
25 San Francisco CA @ Slim's
27 Portland OR @ Star Theater
28 Seattle WA @ Chop Suey
29 Vancouver BC @ Electric Owl
31 Calgary AB @ Dickens
Kylesa's June Tour Dates
01 Regina SK @ The Exchange
02 Winnipeg MB @ The Pyramid
03 Minneapolis MN @ Triple Rock
04 Iowa City IA @ Gabe's Oasis
05 Chicago IL @ Bottom Lounge
06 Grand Rapids MI @ Pyramid Scheme
07 St Louis MO @ Firebird
08 Columbus OH @ Ace of Cups
09 Lexington KY @ Cosmic Charlies
11 Toronto ON @ Lee's Palace
12 Ottawa ON @ Mavericks
13 Montreal QC @ Il Motore
14 Brooklyn NY @ Northside Fest / Music Hall of Williamsburg
15 Albany NY @ Bogie's
16 Boston MA @ Middle East Downstairs
18 Philadelphia PA @ Underground Arts
19 Washington DC @ Rock & Roll Hotel
20 Asheville NC @ Asheville Music Hall
21 Atlanta @ The Earl
22 Savannah GA @ The Jinx