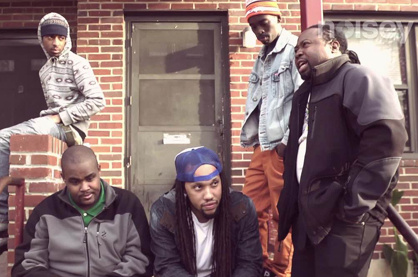 Checking in with Titi, DDM, DJ Say What and many more.
In Baltimore, Hip-Hop often lives and dies at 130 BPM. That's the speed at which Baltimore Club operates, and as a hybridization of House, Hip-Hop and pure sampling, its sound and culture are like little else out there.
In conjunction with Gentleman Jack's Art, Beats + Lyrics event series, we visited Baltimore to explore the club scene talking to artists such as Titi, DDM and DJ Say Wut, as well as visiting one of the city's unique vogueing events, discovering how a small city is such a unique, trendsetting hub of art and music.