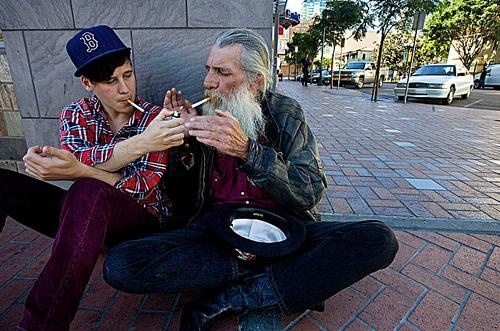 Featuring a live performance and a Q&A lead by Noisey's-own Associate Editor, Sasha Hecht.
Hey, Los Angeles! Do you like things that are fun and good? Oh, cool! Us too! So you probably already know all about the Wavves listening party happening tonight at Sonos Studio, but just in case you don't, let us catch you up to speed.
Sonos Studio will be dedicating their gallery—superiorly decked out with Sonos HiFi sound systems—to an exclusive advanced listen of the pot-rockers' first full-length in three years, Afraid of Heights. The event will also feature a unique Q&A with Nathan Williams and Stephen Pope lead by Noisey Associate Editor Sasha Hecht and will close with an intimate, eruptive performance by the band. We're not going to say, "You don't want to miss this," we'll just let you figure it out for yourselves with this first single off of the upcoming LP, "Demon to Lean On."
Doors are at 7 and space is extremely limited, so RSVP at wavvessonosrsvp@gmail.com and stay tuned to Noisey to peep our post-event coverage.