No Badge South By - Thursday
Prince Rama shake their groove thang, Thee Oh Sees burn down a wood shed, and Dustin Wong pounds the pedal boards..
Ric Leichtung is one of the founders of Adhoc.fm, a daily independent music and visual arts publication brought to you by the brilliant minds behind Altered Zones (RIP). Check them out on Facebook and Twitter!
Let's just get this out in the open: it's total bullshit that anyone should ever have to pay $750 to wait in line to see bands in overcrowded, poorly run, and shamelessly sponsored concert halls, patios, and dive bars. But beyond the heavy price tag and the 56-foot vending machine/sky-raping phallus Doritos constructed on E 5th and Red River is that many of these bands don't see a cent for playing of these showcases. If you're a band at SXSW and you're going to play for free, you might as well play in your own element to people who care about who you are and what you do, rather than a bunch of Harold and Kumar bros who passed on Cancun because they couldn't find their passports under their puka shell necklaces.
But you don't really need the badge--the best places to see music during SXSW are in the outskirts of the 6th street area at the warehouses, house parties, and impromptu shows on the Lamar Pedestrian Bridge or behind the Wendy's on 6th and Brushy under the freeway. Here are some of the best shows I've seen at my second day at SXSW.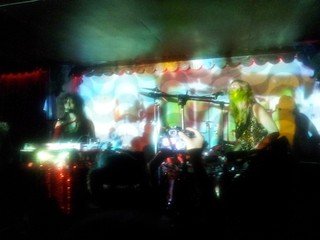 Fresh off from their stint in Monterrey, Mexico at the Festival Nrmal, the Larson sisters never seem to stop touring, and the strength of their live shows proves it. To Rama, simply standing around playing their instruments is not good enough. Filled with energy and done-up in hair and make-up, Rama went all out at Austin Psych Fest's showcase at Spider House. Not only did they treat us to a new song, but a 5-minute choreographed dance too, complete with twists, turns, and synchronized pliés all done in perfect symmetry.
These guys are SXSW veterans-- they've been every year in recent memory and have gotten to the point where they don't need to fuck with the festival at all because they're now a real-life established band with a real following who doesn't need to bend over backwards for extra press or get more bodies into their shows (I've yet to attend a show that Thee Oh Sees have played that hasn't been completely sold out). As their popularity has grown, Thee Oh Sees have gotten to a point where they're playing a lot of the larger, buzzier, more corporate-fueled events (fact: bands need to eat, we all do), but they're famous for taking the time to play events that're free and fun as shit because that's what SXSW is about. Last year they played the Lamar Blvd. Pedestrian Bridge (this year's show with Sleepytime Trio was sadly broken up last night by the fuzz), but yesterday, just after their showcase with Andrew WK, they took the SiiickXSW stage at the Delta Millworks (yeah, it's a fucking wood mill) about 2 miles away from the main strip. The set was fast and furious, and borderline ridiculous considering the awesomeness of the venue and the lack of douche-baggy crowd. They even played a little longer than your usual SxSW set, because as Dwyer said, "Hey, who gives a fuck? We're in a wood shed!"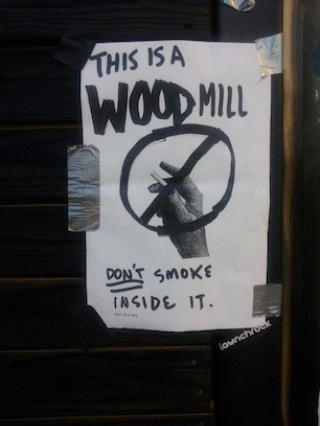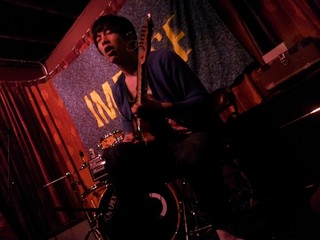 Armed with an axe and 8 guitar pedals, there's no sound that Dustin Wong can't make. But that should come as no surprise, as we've heard his guitar acrobatics and stellar soloing in Ponytail a couple years back. But unlike his last band, this time around, songs are based entirely on guitar loops made on-the-fly, and there's no denying that Wong wowed the spectators at Impose's second night in residency at the Longbranch Inn with his intensely technical guitarwork. While the front row of the crowd was wrapped around Wong's fingers as he constructed each vignette--all of which flowed seamlessly into one another--it was unfortunate that the rest of the packed house wasn't close enough to the stage to behold the intricacies of his playing. Be sure to catch Wong play a three-way guitar battle set tonight versus Hubble and Parts and Labor's Dan Friel at the Terroreyes TV showcase at 517 S Lamar Blvd. #B.