Watch Human Band Parquet Courts Perform "Human Performance" on Fallon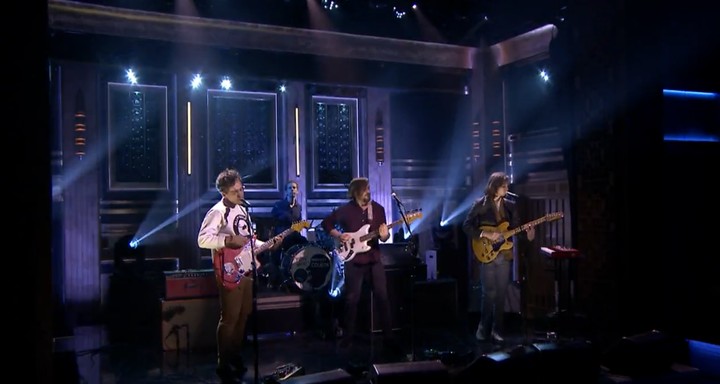 Unruly puppy Jimmy Fallon had Brooklyn-based post-punks Parquet Courts on as the musical guests on The Tonight Show yesterday. The usually prolific band have been unusually quiet since the release of their fifth studio album Human Performance last April, but they're kicking off a US tour this week, so they brought the album's title track, replete with a pan pipe synth solo, to American public. Andrew Savage worked his Napoleon Dynamite meets Andy Warhol aesthetic flawlessly. And Fallon, no longer sombre, was all giddy again in the intro. Check it out below.
Follow Noisey on Twitter.