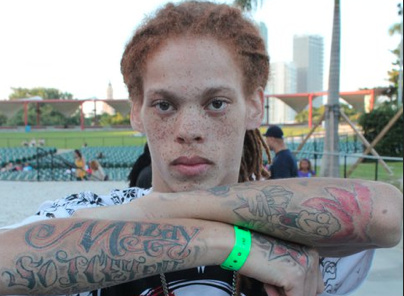 Nepotism is not always a bad thing. Without it, we wouldn't have such gifts to the universe as Nic Cage, Billy Beer, or the song "One Headlight."
Nepotism is not always a bad thing. Without it, we wouldn't have such gifts to the universe as Nic Cage, Billy Beer, or the song "One Headlight." The very fact of the matter is that often, talent is hereditary, and if someone is good at something there is a high likelihood that their relatives are also good at that same exact thing. The fact of the matter is that people in hip-hop have been putting their relatives on since the beginning of human thought, and that's not going to change any time soon.
The reason we know about KayO Redd is because he's Waka Flocka's intensely redheaded brother, and there are very few phrases in the English language more compelling than "Waka Flocka's intensely redheaded brother." This is great, because he's actually a wildly capable rapper of his own accord, and in all likelihood we wouldn't know who he was without his brother being one of the biggest, most singular rappers in America.
Stylistically, KayO Redd is less turnt up than his brother, but the fact that he's turnt down makes him seem more turnt up which is a paradox that only Brick Squad could yield. Much like OJ da Juiceman (with whom he's closely aligned), Redd's power lies within the arena of the adlib, where he might even be better than his brother. Take his screaming on "Ruga Redd," where he quite literally defines the tension/release thing that so much of kineticism in pop music is based upon, creating almost a verbal dubstep drop by going, "HOLDONHOLDONHOLDON... GO!" Other key adlibs include "WHOOPHOOOPHOOP," such glutturalities as "BAGHFFT" "HAHFK," his name "REDD," as well as the "SQUAD" and "FLEX" that are customary of the Brick Squad idiom.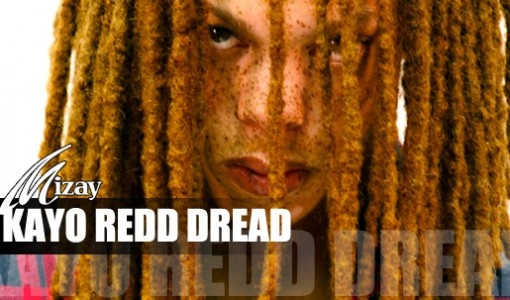 There's also not really a good way to get around it: KayO Redd is one of the more visually arresting individuals in the entire universe. He's rail-thin, looks exactly like Waka Flocka, and has orange dreads, freckles, and a tattoo of him as Sideshow Bob on his arm. This grants him an element of weird charisma in his videos, and though it obviously has no bearing on his rapping abilitiies, it feels important when explaining the allure of KayO Redd as a rapper.
KayO Redd is a member of BSM in-house production squad 808 Mafia, and though he himself only produces "Rap Star" and "Squad Life," the Lex Luger-influenced 808 Mafia sound is all over this tape. They take what should have been a totally unpalatable rap-rock beat in "Party Hard" and turn into something so strange that it's, like, the second-best song called "Party Hard" besides the Andrew W.K. one. Mafia member Rugabeats contributes "Ruga Redd," which mines the same murky territory as choice Brick Squad deep cut "Mud Muzik," and Brick Squad secret weapon Southside on the Track delivers expected fire with his beat for "Chill Out."
It's often hard to navigate mixtapes of lesser Brick Squad affiliates, as they're often tend to feel samey, dragging under the ponderous weight of all the flex to be had. What KayO Redd understands that so many Squadders don't, however, is that just because you're in Waka's crew and are probably in that crew because you're related to him doesn't mean you have to necessarily emulate him in any way shape or form. It remains to be seen whether or not KayO Redd can actually break into the eschelons of hip-hop like Flocka did, but he's laying a foundation for success, and that's all that really matters right now.
Drew Millard's favorite Simpsons fact is the one with Michael Jackson and the impersonator. He's on Twitter - @drewmillard