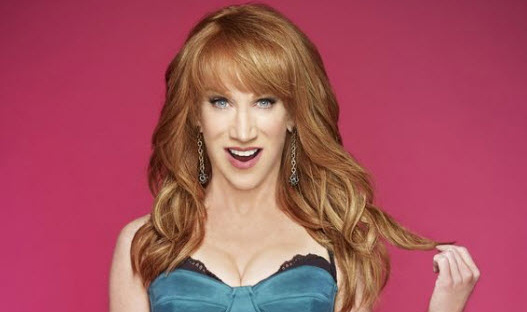 This is real, this is happening, holy fucking shit.
A few months ago, we sat Danny Brown and A$AP Rocky down to talk about pretty much everything under the sun, and somewhere along the way they reached the conclusion that they'd each fuck Kathy Griffin. Well, Griffin caught wind of that, and showed the clip on her show, and then she promised to invite them to the show and "Pull a train" if necessary.
Well, the day of reckoning is today. To celebrate Valentine's Day (or something), Kathy Griffin is having Danny Brown and A$AP Rocky (and as a bonus, Russell Brand) on her show this evening. It's on at 10 PM on Bravo (and 1:30am that night and tomorrow at 6am and 3am and Sunday at 6am), and it will be a collision of worlds. Watch Kathy's official invite to them below, and be sure to check Noisey tonight, because our rapper friend/Danny Brown disciple Kitty is gonna liveblog it for us.