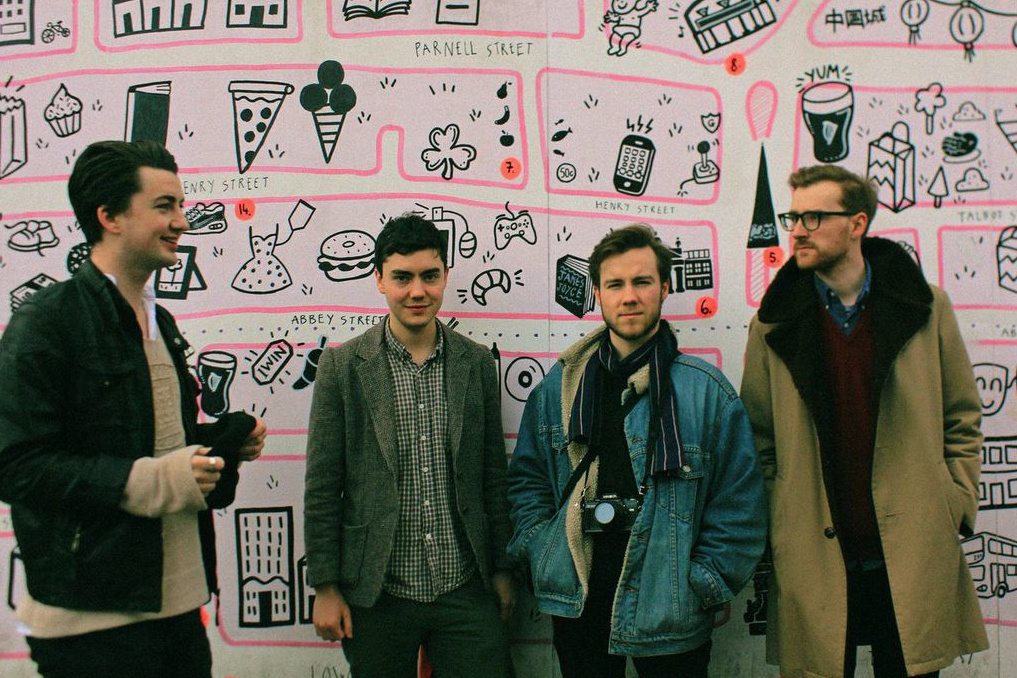 The Dublin band looks good in grease.
Ever since we saw The Strokes at Governors' Ball this past weekend, I have been thinking about the idea of real rock 'n' roll bands. We're at a point in time where we can attend a music festival and smoke weed while vibing out to Animal Collective, fall asleep during Bon Iver, get really aggro during Deafheaven, and then womp womp to Skrillex—and you can do that all within a span of like, four hours. Rock music is in a weird time, man—and we cannot let Kings of Leon be the answer.
But my faith in rock 'n' roll has been somewhat restored upon hearing Jet Setter. Hailing from Dublin, this four-piece, who recently opened for Real Estate, understands that sometimes all you wanna hear is really fucking good guitar. Noisey is happy to premiere the band's new video for their single "Not Yet" above. The clip features the boys getting ready for a show, combing their hair greaser style. Swoon.