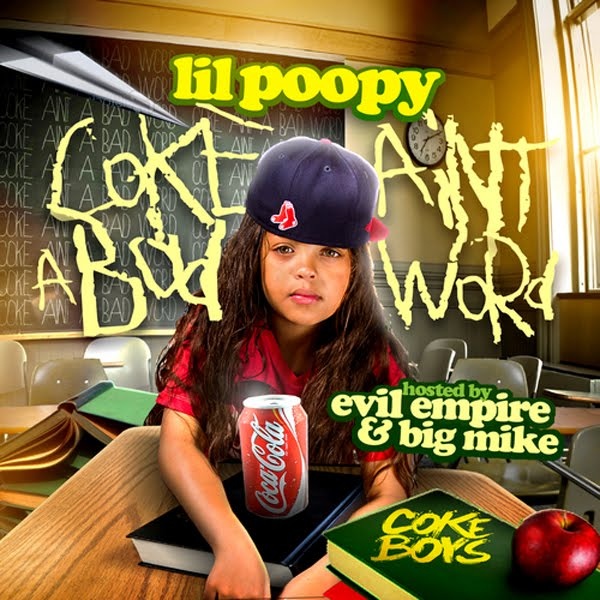 This nine-year-old who raps about selling cocaine is 80% cute as fuck, 20% terrifying.
You know about Lil Poopy, right? Please tell me you know about Lil Poopy.
PLEASE. TELL. ME. YOU. KNOW. ABOUT. LIL. POOP. Y.
If you're not aware of the nine-year-old rapping phenomenon from Boston, literally everyone at Noisey feels sorry for you because he's our new obsession and his mixtape, Coke Ain't a Bad Word, is the first recipient of our new monthly Noisey Mixtape Award.
Okay, yeah. I know what you're thinking. Nine-year-old rapper? Probably stupid, and definitely for children. Like Lil Romeo, or these kids. Nay, dear reader. Nay. The thing that's so revolutionary about Lil Poopy is that he is a nine-year-old who seems like he's making rap music for adults. Seriously, he is the Nas of prepubescents. Wait, where are you going? Stay here! I've got stuff to explain!
COKE AIN'T A BAD WORD IS HOSTED BY THE EVIL EMPIRE
If you're a rapper putting out a mixtape and want the co-sign of a professional mixtape DJ (aka you're down to pay some dude a bunch of money to yell over your tracks), you don't really have that much in the way of options. There's DJ Drama, DJ Scream, Don Cannon, DJ Green Lantern and the motherfucking Evil Empire. Lil Poopy got the Evil Empire dudes, and they toned their expert, sinisterly-delivered shit-talk down to a level acceptable for kids. That's good that they thought to take things down a notch, but they didn't need to. Because…
LIL POOPY IS SIGNED TO COKE BOYZ AND RAPS ABOUT SELLING COCAINE
The second track on this mixtape is Lil Poopy going positively in over the beat to French Montana's "Pop That," and it features him repeating the record's title phrase, "Coke ain't a bad word," adding as an addendum, "It's just soda." This was probably my first hint that Lil Poopy is having his rhymes written for him by French Montana, because he's a member of his Coke Boyz posse. Sample drug dealing-related Poopy line that's really just a cutened-up Montana line: "I'm a cocaine cowboy, Howdy Doody." Seriously, the only thing that separates a Poopy verse from a French verse is a few octaves and I don't think I've heard Poopy say the word "fuck."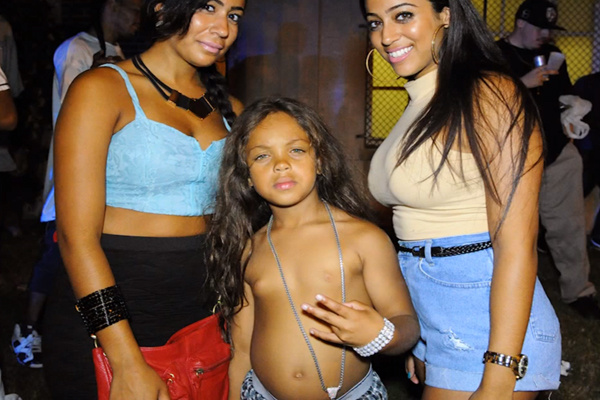 LIL POOPY RAPS OVER SUPER HOT BEATS THAT ARE CLEARLY PICKED FOR HIM BY ADULTS
On Coke Ain't A Bad Word, Lil Poopy raps over Rihanna, Machine Gun Kelly, the beat for "Rack City," and a bunch of French Montana songs. These are all normal songs that a nine-year-old affiliated with French Montana would be listening to and could feasibly choose to rap over. On the other hand, he also raps over Aaliyah's "Age Ain't Nothin' but a Number," which is pretty obviously not something he decided to do. But the point is, all of Lil Poopy's beats are awesome because you know and like them all already. It's like Kidz Bop, but better.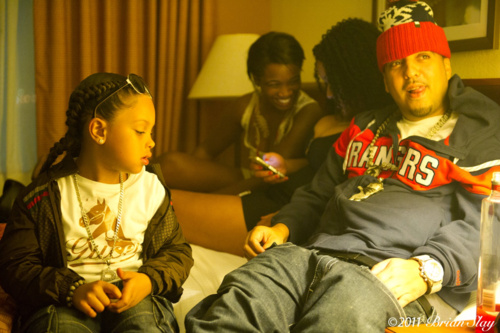 LIL POOPY HAS A REMARKABLY NICE FLOW FOR A NINE-YEAR-OLD
You should not care that Lil Poopy (probably) doesn't write his own lyrics. He's fucking nine. The fact that he's able to sell a line like, "I own the Lakers! I trade D. Fish!" to the point that you actually kind of believe he is capable of writing an entendre that sophisticated is way more important. (Not to get all Rap Genius on you, but Derek Fisher was traded by the Lakers in March, and also if you hear the line as "The fish," he's saying he moves fishscale which is definitely not something he understands.) Anyways, Poopy has like four or five nice little flows and whenever he falls behind the beat it seems like he did it on purpose to be cute.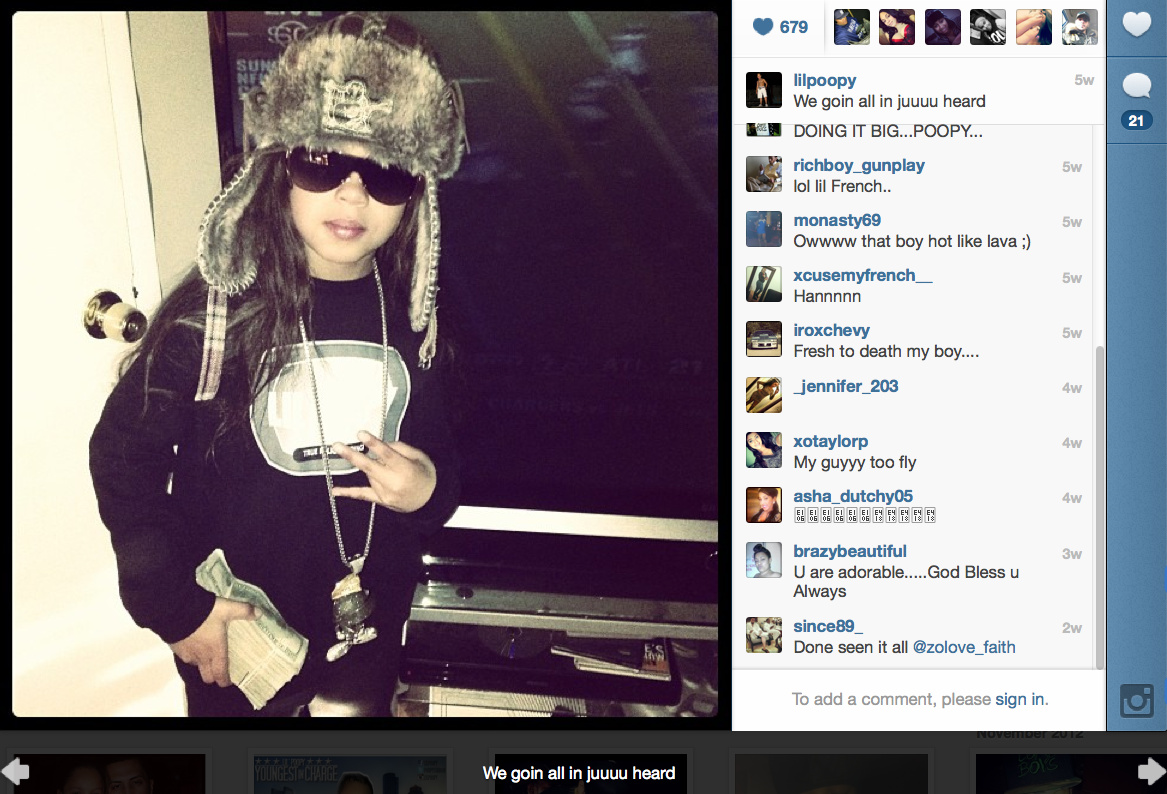 LIL POOPY IS THE BEST AT SOCIAL MEDIA
Okay, so yeah, this isn't really an intrinsic example of why Lil Poopy made an awesome mixtape, but his Twitter handle is @poopythedon and he tweets the word "Wavy" a lot, and he regularly Instagrams various pleas to free Max B. The rest of his Instagram feed is mostly just pictures of him being a regular kid with a bunch of really nice stuff and extremely intricate braids.
Anyways, Lil Poopy is the boss of all bosses and his mixtape is the best one I heard this month.
Drew Millard is currently CC'd on a long-ish email chain about Lil Poopy but he didn't contribute to it because he was writing this article about Lil Poopy. He's on Twitter - @drewmillard