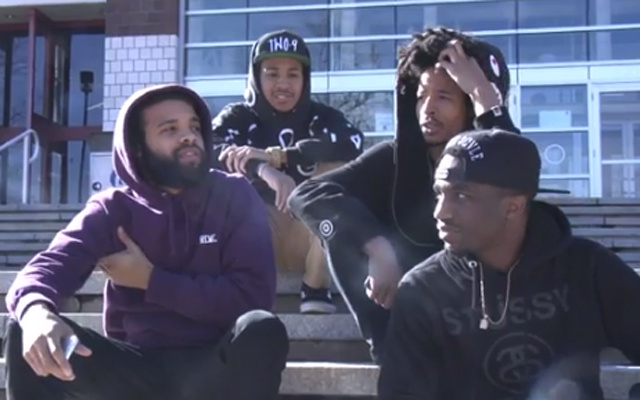 Take a look back at the history of the buzzing group of Atlanta artists.
At last year's CMJ festival in New York, Atlanta crew Two-9 was everywhere—not just at their own showcases, not just hopping from afterparty to afterparty, I mean literally everywhere, at every event, and lingering around almost every party. If you weren't familiar with their movement before, you've most definitely heard of them now. And with every buzzing group of artists, there's almost always an interesting history of how everything came together.
Today, we're premiering part one of the #Two9HistoryMonth documentary series that traces the backstory behind Atlanta's new kids on the block which include Curtis Williams, FatKidsBrotha (Light Skin Mac 11 & Dav.E), Retro Su$h! (CEEJ & Jace), DJ Osh Kosh, and Original Fani.
For the next two weeks, we'll be rolling out the other two segments of the documentary series along with various premieres from Two-9 artists, with the first being FatKidsBrotha's new video for "Discreet."