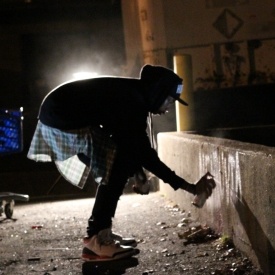 Bishop Nehru is 16 years old, and if his new video for "Misruled Order" is any indication, he's slated to be the next great teenage rapper.
As we further immerse our culture into the digital age, it seems that the younger generation is becoming more motivated to pursue their creative dreams. The tools that are at their disposal are seemingly endless and this new generation is taking advantage of this luxury with results that are up to par to some veteran artists.
Bishop Nehru is one of these rising talents. The 16-year old New York based MC fits into the new wave of young rappers who bring old school flow and rhythm with a contemporary flair for production similar to that of Joey Bada$$ or Earl Sweatshirt. His talents don't just end at rapping though. He does his own music and video production, talent you wish you had at 16.
Today, we're proud to premiere Bishop's new self-directed video, "Misruled Order."