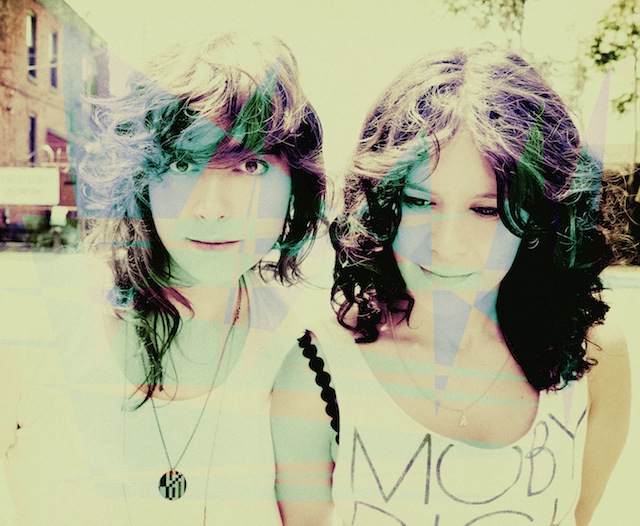 Our biggest band crush blesses us with another taste from their next full-length, 'Sunshine.'
Talk Normal. Photo by the hyper-talented Shervin Lainez.
Here at VICE, we've got a serious band crush on Talk Normal, so when we heard they've got a new record coming out on Joyful Noise next month, we cleaned ourselves up, put on a fresh shirt, and tried to look as presentable as possible. We want them to like us, after all. So, uh, hey Talk Normal. Wanna go to the movies or something? Seriously, we've been thinking about you ever since that Night-People cassette.
The arty NY noise-rock duo is about to release Sunshine on Joyful Noise, and they just sent us "Cover," a primal, meditative stomper that finds Andrya Ambro and Sarah Register yelping and intoning over a hypnotic beat, organ, and strolling surf guitar. You can stream the track below by pressing that little orange button down there:
Sunshine comes out on October 23 through Joyful Noise. For more information, and to pre-order the record, click here.