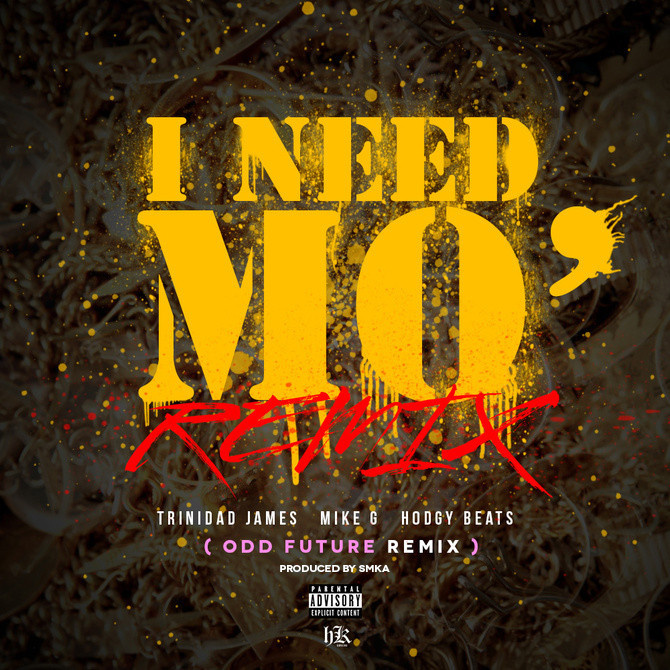 Plus an interview with Odd Future's Mike G. We checked in with Mike when he was touring overseas, and he came bearing gifts.
"What the fuck is caution?" Mike G asks at the start of Odd Future's posse cut "Oldie," and he brings up a valid point. While he might be one of the more subdued members of Golf Wang personality-wise (at least he was here), musically he really does throw caution to the wind. The rapper-slash-producer concocts a healthy balance of shit-talking and pure skills behind on the mic.
On the decks, Mike G infuses the real deal chopped and screwed tactics that existed long before King Bey released "Bow Down/I Been On." We checked in with Mike when he was touring overseas, and he came bearing gifts. Instead of being one of many to slap a verse on Trinidad James' "All Gold Everything," Mike G remixes TJ's "I Need Mo," with his OFWGKTA brethren Hodgy Beats and Taco. So what does Mike G need mo' of? Everything.
Noisey: What was it about Trinidad James' "I Need Mo" that made you want to remix it?
Mike G: I heard the song on the XXL mixtape; the beat was crazy. I had a feeling it would go under the radar. I put some things together with the help of DDotOmen, then put my friends on it. It's an entertaining track.
You didn't want to be the 500th artist to remix "All Gold Everything"?
I didn't even like that song at first. I remember when Taco showed me the video – it was cool. I knew it would grow on everyone. I like the remix with T.I., Jeezy, and 2 Chainz.
In keeping with the "I Need Mo" theme...what would you say you need more of?
I would say "I Need Mo" everything! Ha, I'm always looking for better.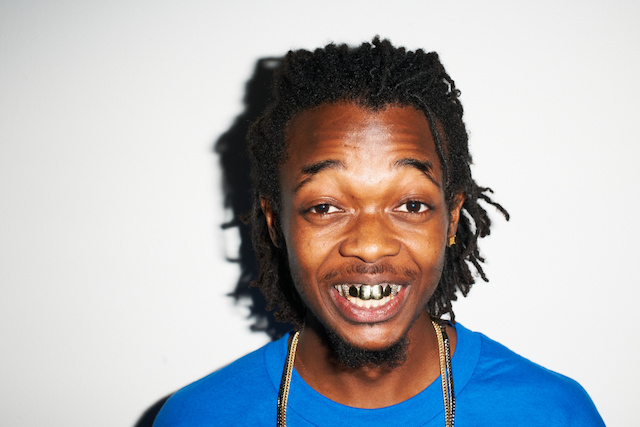 Mike G
Explain your participation in Chopstars.
I've been releasing chopped and screwed mixtapes for a while. It's great to gain notice for doing things that you love. I released my first tape with Chopstars in May – it's called "White Ice." I've been doing shows and just planning with them for the future, so people just have to look out for what we have in store!
How did you link up with OG Ron C?
I met him at the Rap Genius Ranch during SXSW. He brought his Chopstars, DJ Hollygrove and Slim K. I wanted him to host a mixtape of mine, then I found out they listened to my mixes. It just made me feel more comfortable working with them. OG announced me as a Chopstar on April 11, and it's cool to be involved with him.
Can you tell me a little bit about the project you're working on?
I've been planning a couple of different things – mainly collecting and perfecting sounds. Everything is in timing, order, and just making sure you give yourself a chance to be heard. I like building tracks. I have a song with Hal of Jet Age that I'm excited for. I've been shooting my own videos lately, like for anything I can get ideas for. New things will be out soon.
Do you find touring annoying or awesome?
I can say it's a bit of both. I'd much rather be on the road than sitting at home. I love performing; it's my favorite thing to do. But being away from the recording makes things more difficult.
You're currently overseas. What would you say is the difference between overseas fans of OFWGKTA and the fans in the United States?
Overseas fans are definitely more excited to see the people they listen to, more certainly international artists. It's an experience for both parties, so it's partially feeding off each other's energy' the other half is what you bring. I highly suggest that every artist willing, should make the attempt to travel and do shows, but it's all building to that point.
Considering you're a real DJ, how do you feel about models who press play on iPhones at clubs calling themselves DJs?
Everyone can identify someone who takes DJ'ing as a profession even though you can even get skilled with an app and rock a party. Hobbies turn to passion. Even then, I believe it has reached a point where titles can be given to yourself if you're comfortable with it. Even to call myself a "real DJ" would seem unfitting to some, because they would look at comparisons and disagree. But technology has reached the point where a person can bring the AUX cord from their car and play songs in the club. If you could do that in '96, people might be comfortable with it now; it's just how you adjust to change. Plus, I would have no problems with one of my favorite models coming to playing music for me, regardless of fashion she uses.
If you weren't here doing this, where do you think you would be?
Same place as majority of the people I graduated Crenshaw High School with...like in jail or doing nothing. Or a teacher probably. I'm not sure.
We've been taught to always link out to rap Twitter, so here you are:
@TRINIDADJAMESGG
@MikeGKTA
@WTFisMellowHype
@Oddfuckingtaco
Artwork by HKCOVERS
Plus production credit to the hyper-talented SMKA