Riff Raff says he's working with Pusha T, Machine Gun Kelly, Nelly, Bizarre from D12, Drake, 40, A$AP Rocky, Chip Tha Ripper, and two adorable girls in pageant dresses.
We love Riff Raff partially because he's totally full of shit. He's a weird guy with a weird sense of humor, and you can never really tell when he's serious or not. Like when he claimed James Franco was going to play him in a movie, and then it turned out James Franco was playing this dude. Or when he said Diplo was gonna get Justin Bieber on his album, and that was just hilariously untrue for myriad reasons including the fact that Riff Raff has not put out an album yet.
However, if Riff Raff ever gets around to being a professional rapper instead of a professional personality, we may very well be in for a humdinger of a record, especially in terms of guest appearances. Lately, Riff Raff's been on an Instagram tear, taking pictures with all of the famous people and claiming he is working with even more of them. What follows is a bunch of screencaps of his Instagrams with the famous people who may indeed appear on his next album, or could have been people he ran into and took a picture with.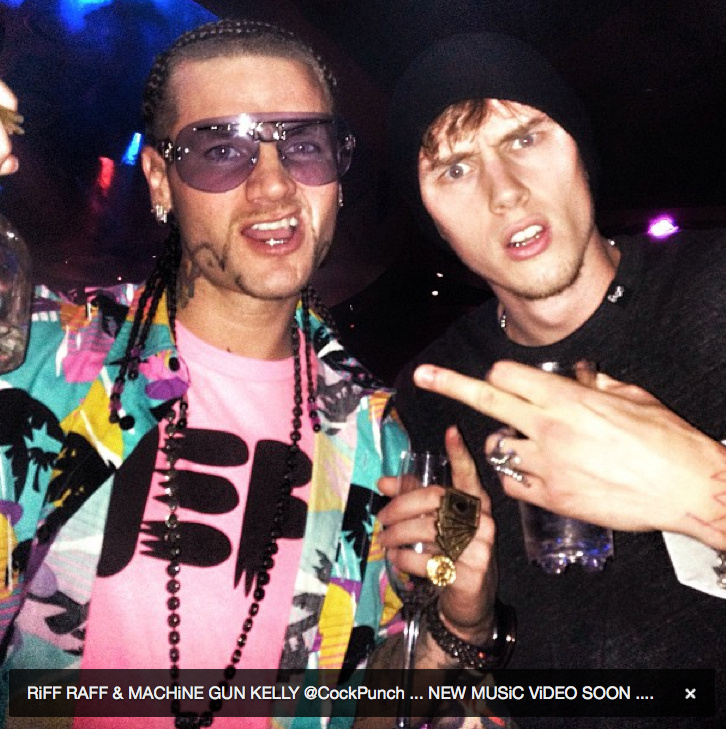 This one I actually believe, because Machine Gun Kelly is a super cool dude who really seems down for anything, including working with Jody Highroller on a song where he'll inevitably have to do all the heavy lifting.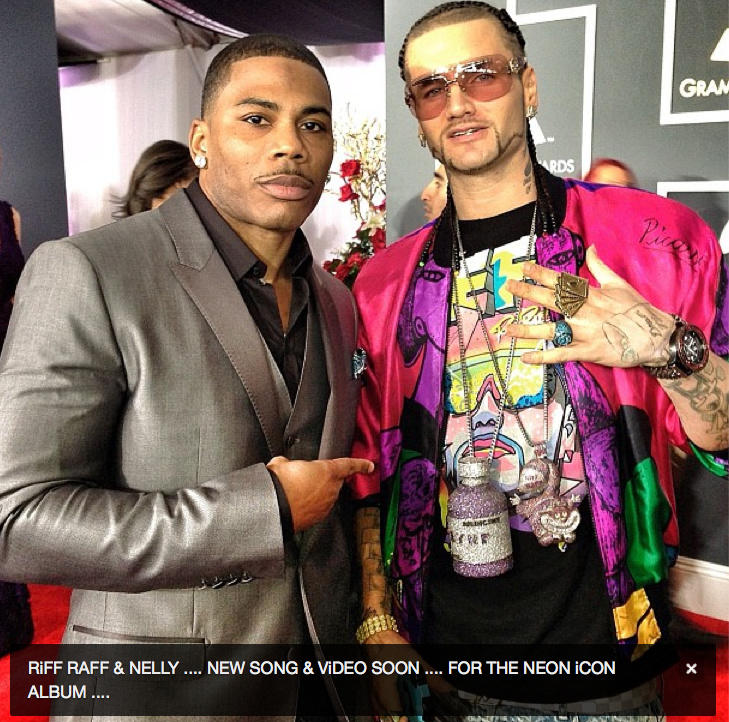 Nelly clearly has no idea who Riff Raff is, but shouts out to Nelly's kinda-sorta shiny suit, because that is how a rap star ages gracefully.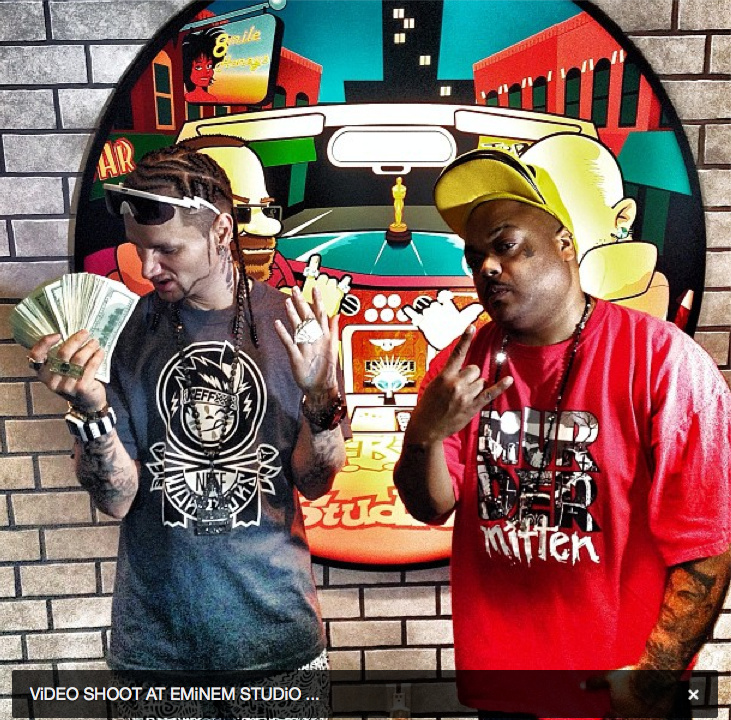 That's Bizarre from D12, who you probably didn't recognize because he lost weight, and also no one has thought about D12 for ninety million years.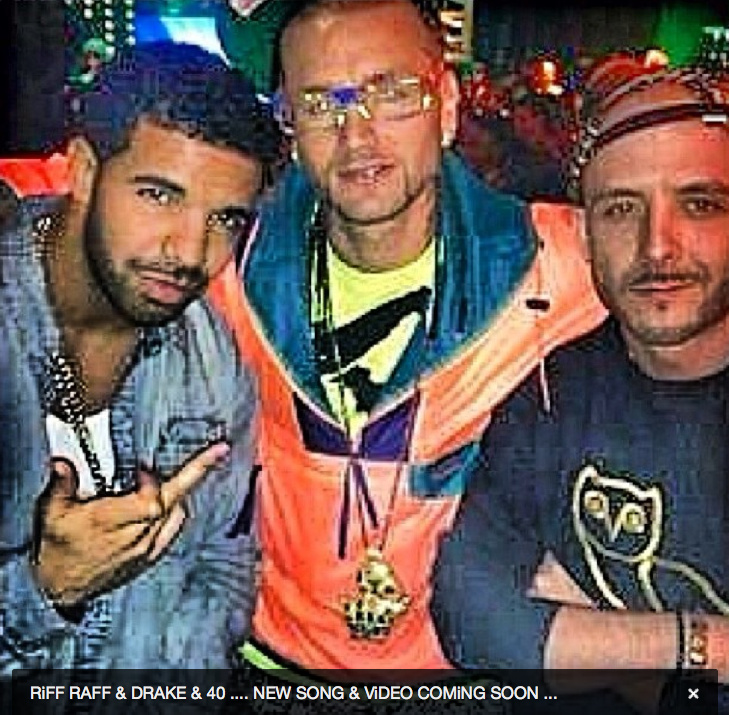 Why is this picture so blurry? Probably Rap Illuminati magic. I actually believe this one out of all of these, because Drake desperately, desperately wants to be cool.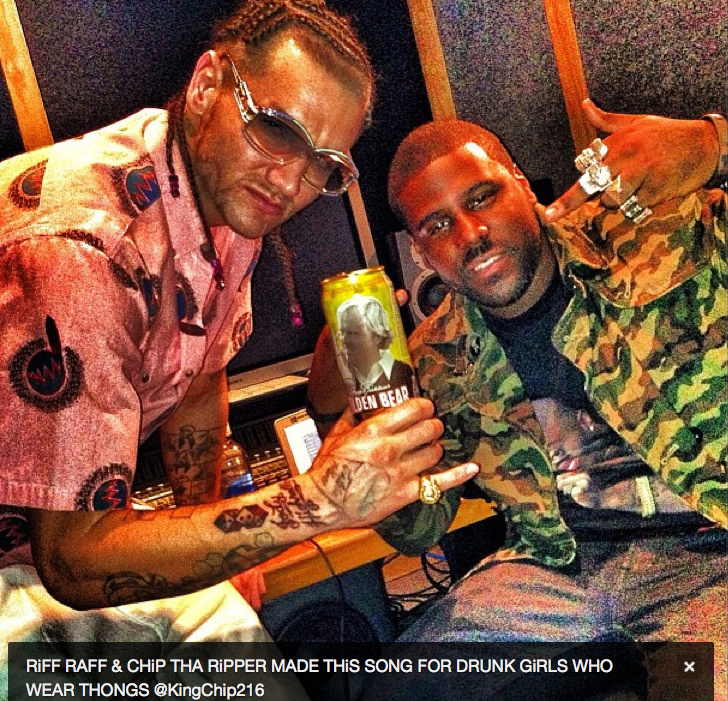 Chip Tha Ripper is the least impressive rapper out of this group of rappers, but whatever.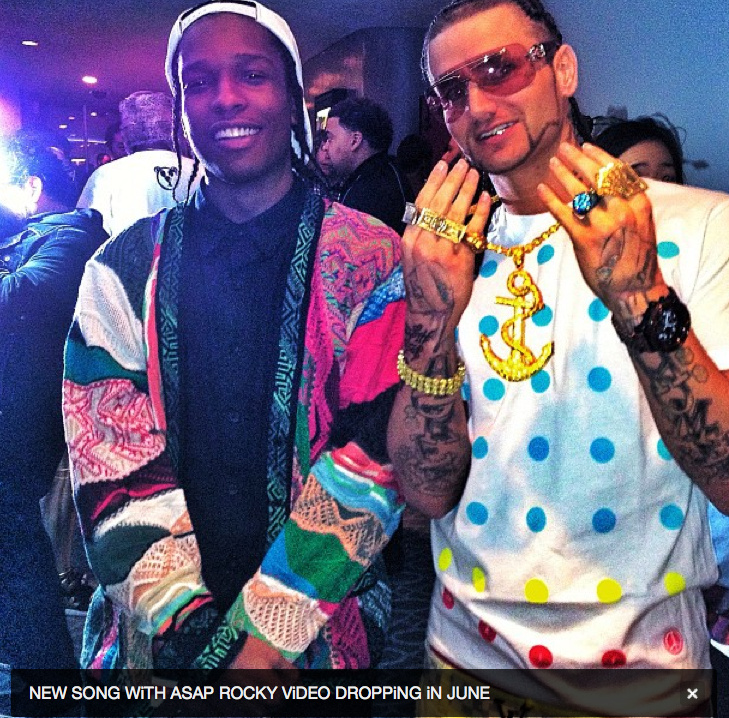 A$AP Rocky just looks really high and also oh my God that Coogi.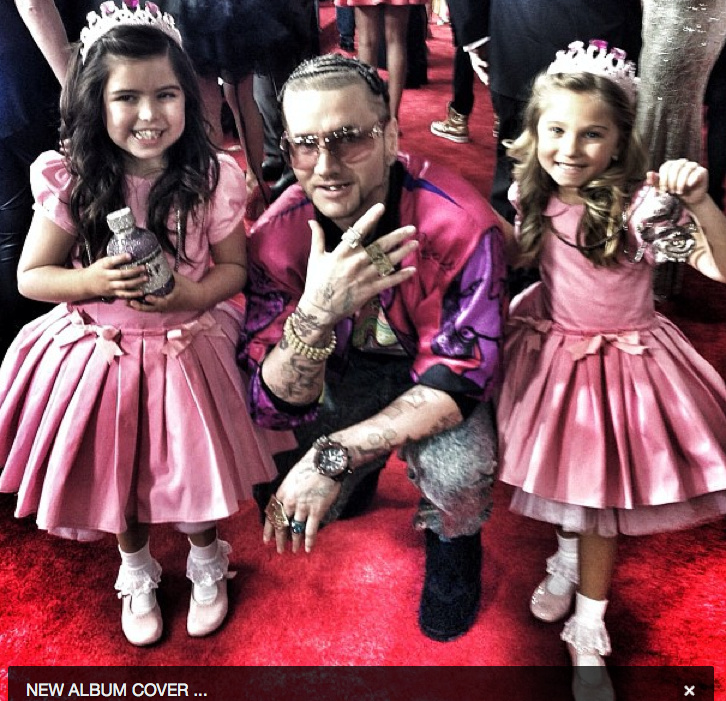 Please let this be true.
Drew Millard pours codeine on his white silk pants on Twitter - @drewmillard