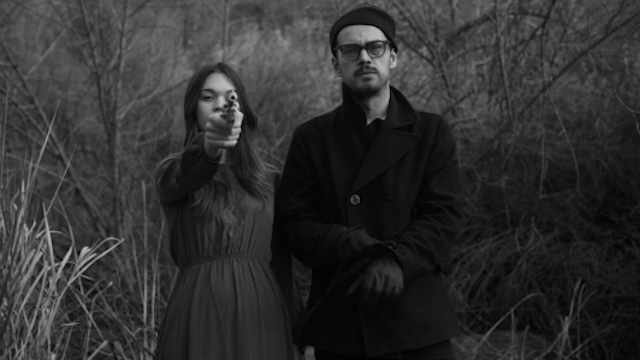 All you need is a girl and a gun. And a dog.
All you need is a girl and a gun. And a dog.
In Tashaki Miyaki's new video for "Best Friend," you get pretty much the most perfect lazy, new wave-ey day you could possibly imagine. We've all had these types of days before. You wake up in bed next to a gorgeous human, feed the dog bacon, drive up the California countryside in a vintage Mercedes, and horse around with a firearm. OK I haven't had one of those days in a while.
This video is the third in an ongoing collaboration with director Juan Iglesias. The track is a real slow burner, the velvety, Velvets-ey soundtrack to your next hangover. The band just put out a new 7" on Rough Trade called "Tashaki Miyaki Sings the Everly Brothers," where they cover "All I Have To Do Is Dream," probably my favorite Everly Brothers song ever next to "Cathy's Clown." We keep saying this, but if you're at South By next week you can check out Tashaki Miyaki with a taco in your hand, which is probably your best bet. Tour dates are below.
Tashaki Miyaki at South By Southwest
March 15 - Cheer Up Charlie's - 1104 E 6th Street - 6:30PM
March 16 - Latitude 30 - 512 San Jacinto Blvd - NME Showcase - 8PM