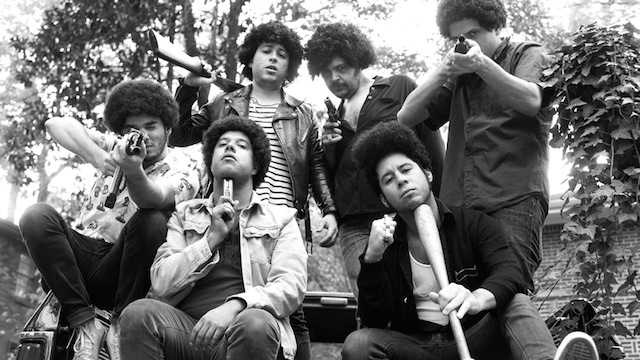 It's called "No Crees Que Ya Cansa," & it's a burnt-out garage rock shitkicker.
It's clobberin' time: here's the premiere of Davila 666's new single, "No Crees Que Ya Cansa," which is Spanish for "Do You Think It's Tiring?" Playing burnt-out shit kickers like this every night (in addition to the steady diet of drugs and alcohol required of a punk band) does seem like it would get tiring after a while, yeah. Somehow our favorite Puerto Rican garage rockers have been at it for almost seven years. That's dedication right there.
The track is off an upcoming split with Atlanta's the Coathangers, which will be coming out on April 17, the day before my birthday—happy birthday to me! You can pre-order the track from Suicide Squeeze right here. Oh, and the Coathangers' track is rad too - it's called "Smother," and you can listen to it on their website.