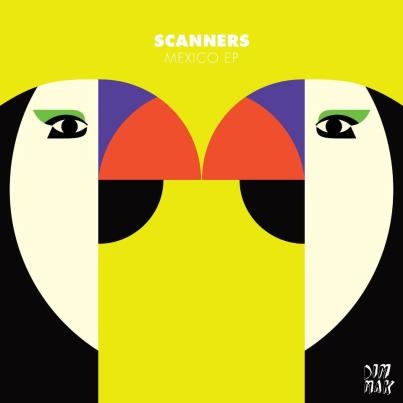 Listen to "Control," a new laser-fried cut off Scanners' upcoming EP.
[Eds. Note: Full disclosure on this one: I used to tour with these guys. Back in 2007, we went on a three week jaunt through the drab backwoods of the UK. I'm the first to admit that when you're forced to interact with sniveling sound guys on the road through Oxford or Birmingham or Leeds, a certain bond grows between people. That might lead some of you to believe that Noisey is simply logrolling for our friends. You could look at it like that. Or you could just admit that we have really cool and talented friends. That's how I like to look at it. Anyway, hi guys! -B.S.]
Scanners has been kicking around Camden for eight years now, perfecting a laser-fried blend of dance-punk and leaving beer-soaked UK club nights in their wake. According to our analytics, you're from the States, so you're forgiven if you haven't been keeping up with them. They've kept a low profile over the past few years, but are slated to release a new LP for Dim Mak, entitled Love Symmetry, later in the year.
They've also got an EP coming out on March 5th called the "Mexico EP." Here's an exclusive stream of "Control," an anthemic cut off the new EP.
You can check Scanners this year at SXSW.