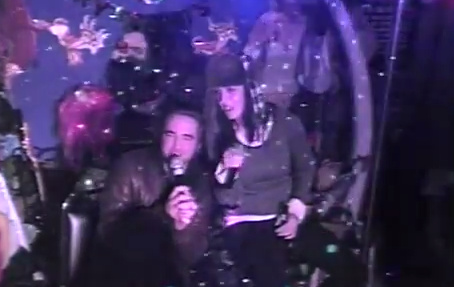 "THIS CHAIR IS TOO HIGH TO MAKE LOVE IN!"
I was away from my desk when a friend IM-d me the following video of Robert Pattinson and Katy Perry singing Boyz II Men's "I'll Make Love to You" in some cheesy private-room Karaoke bar, probably in midtown. They are very obviously as drunk as humans can be without dying, and Katy Perry outdoes the entirety of her new record Prism when she blurts out, "This chair is too high to make love!" Robert Pattinson has a nice monologue at the end, too.
I have no idea how this footage got out, but the world owes a debt to whichever shitty karaoke bar employee put this footage on YouTube.
H/T: Nevona Friedman