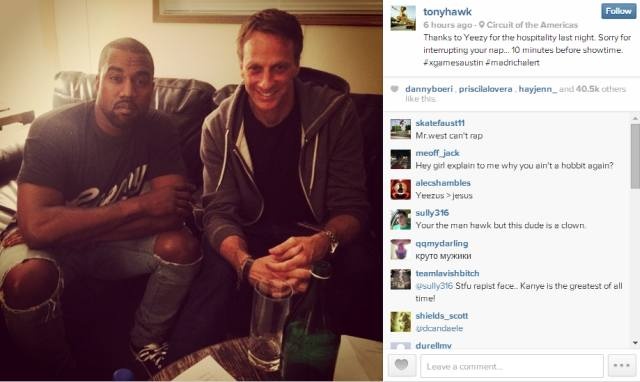 It's Kanye's birthday, but this is a present to all of us.

Photo via Tony Hawk's Instagram
Last night, Kanye West performed a show in Austin, Texas, to open the X Games and kick off his tour's summer run. Today, it is Kanye West's birthday. Like every day, Tony Hawk remains the man, and this picture proves it. Drink it in.
It's probably also worth noting that Kanye and Kim seemed at least a little starstruck by Tony: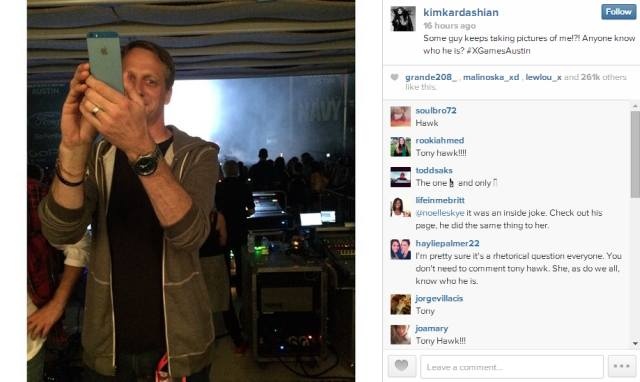 Also, unrelated, this was Kanye's birthday cake: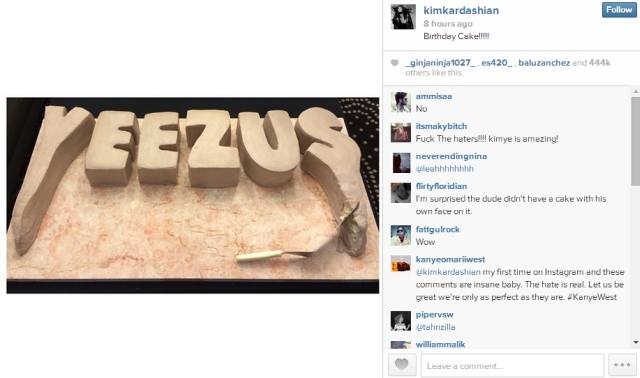 Watch some clips of the show below, via Kanye's pal Virgil Abloh:
(h/t @hancxck)
--
Meet Tony Hawk Pro DJ, a Guy Who Claims to Be Tony Hawk, Professional DJ
Exegesis Walks: Is Kanye West Actually a God?
I Went to the Yeezus Tour Two Nights in a Row and It Took Me Into the Twilight Zone