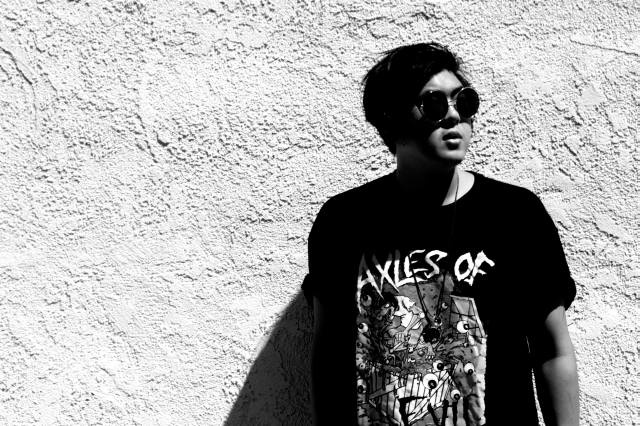 GRMLN takes a pop punk departure, and it's the sound of someone growing up into a grownup.
Ah, pop punk: the soundtrack for all the kids whose parents don't understand them, for anyone overcome by the all-powerful pull of angst. But while the Warped Tour audience would have you believe otherwise, a lot of fans are above the age of 16, and these crowds need something more than a boilerplate third-wave Sum 41 knockoff. To them, I offer GRMLN, also known as 20-year-old Yoodoo Park, whose music reflects the process of growing up into a grownup and doing things like skipping class to record songs.
His new song, "Jaded," previews an upcoming album that has a punkier sound than his previous dream pop works. GRMLN seems a little young to be as jaded as the song suggests, and the music reflects it. Brimming with youth, the song bubbles over with soprano guitar riffs and rapid drums. It's a peculiar breed of angst, too old to be of the "Mom, you don't understand me!" genre. Instead, it's an anthemic call written by guy trying to figure things out.
GRMLN's sophomore album, Soon Away, will be released September 16. To get your fix sooner, catch GRMLN on tour, on the dates posted below, and check out "Jaded":
GRMLN tour dates:
07/24/14 Palm Desert, CA - The Hood Bar
07/25/14 San Diego, CA - House of Blues Voodoo Room
07/26/14 Los Angeles, CA - Los Globos
07/27/14 Santa Cruz, CA - The Crepe Place
07/29/14 Sacramento, CA - Witch Room
07/30/14 San Francisco, CA - Rickshaw Stop
07/31/14 Portland, OR - Slabtown
08/01/14 Vancouver, BC - Powell Street Festival
08/02/14 Seattle, WA - El Corazon
08/03/14 Boise, ID - The Crux