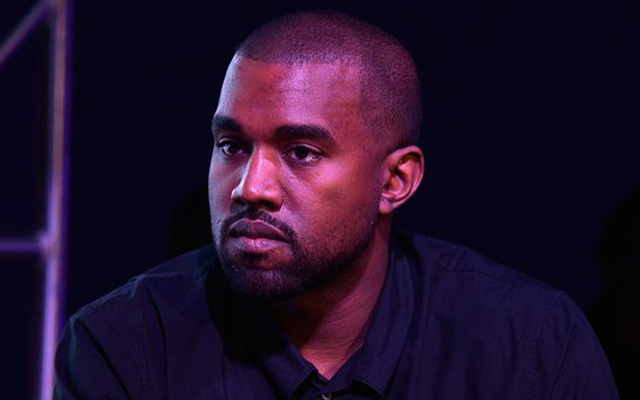 Breaking down Yeezy's obsession with the awards.
When the 2006 Grammy nominations came out eight years ago, an agitated Kanye West screamed at MTV cameras, "If I don't win Album of the Year, I'm really gonna have a problem with that." He was nominated for the Grammys' top award that year, and on two other occasions, but has never won—despite accumulating wins in other categories 21 different times.
When Late Registration didn't win Album of the Year in 2006, Kanye still swept the pure rap categories, and put on a show of arrogance in the post-show ceremony, brandishing signs like "I Told You So" for the press. But there was an element of feigned satisfaction and evident disappointment. U2 received the night's highest honor for How to Dismantle an Atomic Bomb, and Bono addressed the elephant in the room during the opening seconds of his acceptance speech, "Kanye, you're next."
2014 was primed to be the year that Kanye got the recognition Bono predicted for him, but despite being the best reviewed album of the year and topping a number of year-end lists, Yeezus is low on recognition from the Grammys, only receiving two nominations in urban categories. Though critics love the album, the reception from fans is mixed, record sales are lower than usual, and ticket sales for its supporting tour have been poor in select markets. Is this snub from the Grammys a final affirmation that the album is indeed a flop?
If you like Yeezus, the instinctual response is no, but Kanye isn't so worried about how the album is received in the present anyhow. He considers himself a futurist, and his concern are the kids who look at a Grammy winners Wikipedia page 50 years from now to get an idea of what music mattered during the earlier part of this century. As West put it in a New York Times interview earlier this year, "I don't care about the Grammys; I just would like for the statistics to be more accurate. I don't want them to rewrite history in front of us."
That feeling was the impetus behind him running on stage at MTV's Video Music Awards to declare that Beyoncé had a better music video than Taylor Swift. He's admitted to considering a similar stunt when Justin Timberlake and Gnarls Barkley lost Album of the Year to the Dixie Chicks in 2007. He's said that Ray Charles' Genius Loves Company beating Usher's Confessions is "inaccurate." His argument is that, as the most prestigious awards show in music, the Grammys "have to take some responsibility to say what really happened in culture."
Back in February, Kanye ranted to a London crowd about how he's "never won a Grammy against a white person." He also told the Grammys to suck his dick in the same breath, but all of that angst hardly conceals his genuine high regard for the results of the show.
Just this past weekend, he touched on Kendrick Lamar and Daft Punk's Album of the Year nominations during a mid-concert rant, telling the audience, "Any of us, we all win." It's the fight "for what's right," as he puts it, and as recently as June of this year, Kanye believed that he was "so credible and so influential and so relevant" that he could change the stagnant award show structure, but the lack of nominations for Yeezus, regardless of widespread acclaim, proves that this may be too ambitious of a task.
Perhaps the Grammys will just have to go down as the one old guard institution that even Kanye couldn't take down. Yeezus was a huge moment this year, and it's unfortunate that there's not a semblance of respect for it from the committee that's supposed to be the authority on music. But even if the Grammys don't always get it right, they're not irrelevant. They do, in some way, define what records stood above the rest, but consistent faults and inaccuracies make their credibility a challenge. It's a source of frustration for not only Kanye, but fans alike, and at this point, there's not much we can do the reconcile the discrepancies.
At best, we need more attitudes that align with Eminem's "you think I give a damn about a Grammy" lyric, and less like Drake's "I got a gold trophy from the committee for validation," that reinforce the ceremony's increasingly unwarranted authority. If Sara Bareilles wins Album of the Year next month, it doesn't mean that it was. Let's come to terms with that and forge our own tastes. If we stop caring so much about what some out-of-touch group of voters thinks, the Grammys will lose their power. Hopefully, Kanye stops caring, too.
Ernest Baker is a writer living in Los Angeles. He's on Twitter - @ernestbaker