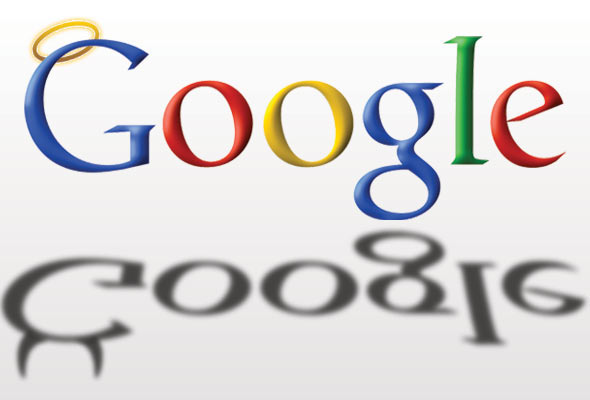 We asked Caleb Braaten of Sacred Bones Records who he'd go after and what he'd sell for.
In yet another not-so-subtle attempt at what will inevitably lead to universal corporate oligarchy, high-ranking sources in the digital music industry are reporting that Google has approached a handful of major labels with offers to buy out their entire catalogs--that means "all the rights in every country for every piece of music and for every platform"--at an alleged starting price of one billion dollars a piece. We have no idea what Google has up their sleeves, but we can't help but feel a little dubious about the idea of breaking the bank to monopolize an industry that collected only $16.6 billion dollars in revenue last year globally (trust us, that's not as much as it sounds).
We hit up our friend Caleb Braaten, founder of Sacred Bones Records (whose roster lists the likes of Zola Jesus, The Men, and Crystal Stilts), to find out what he had to say about the madness.
Hi Caleb! So did you hear that Google wants to buy your record label?
Caleb Braaten: Oh, how very exciting. I just thought the wanted me to check out Capital One Banking and the New York Film Academy.
If you were Google, whose back catalog would you go after? Besides Sacred Bones, naturally.
I hear Atlantic put out a few good records in their day, that might be good? Maybe Apple Records? I love those Doris Troy records.
How much do you think is a fair price for the entire Sacred Bones catalog?
They're offering ONE BILLION? We can start there.
So what would you want to do with the money?
Raise the Titanic.
Fair enough. We've seen money put to worse.