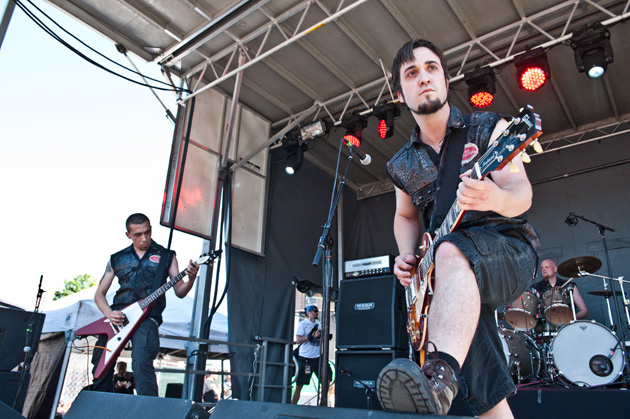 Not From The South, Not Even The South of France
One listen to the title track "Gators Rumble, Chaos Unfurls" and you know exactly where the name comes from. The opening bars start with bluesy, bent notes that bring to mind the murky swamps of the South, until eventually a black-metal-tinged sludge track takes over for the long haul. The two segments blend together neatly, held together by an overall nihilistic, southern aesthetic. Take a listen below.
All of this talk of gators, the south, and blues-y riffing might indicate that the culprits behind the record may be tangentially related to Eyehategod or Buzzoven, but that just ain't true. In fact, Glorior Belli is a French band, and one readying this LP, their fifth, for release on October 29th via Agonia Records. Order Gators Rumble, Chaos Unfurls now.