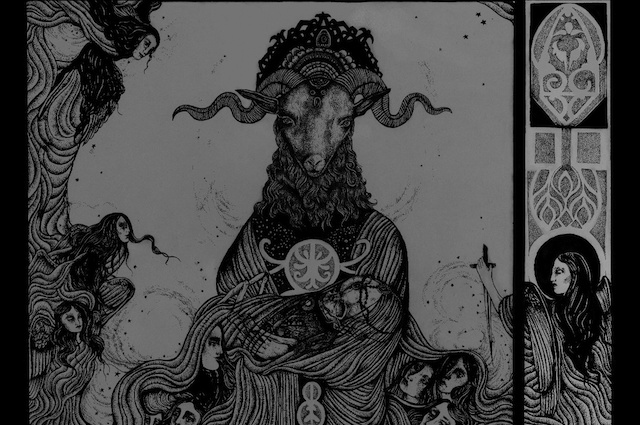 Check out new video by the doom/dark ambient team, and cower in fear
Wouldn't dying in the shower suck? You slip, thump your head against the porcelain, and take your leave of the universe. Super pointless, too quick, you can't really do anything except yelp or flail, and no one will discover you're out for a while. Funerary's "Atonement/Beneath The Black Veil" would probably be too grand of a soundtrack for such a death. This new video shows a journey into the abyss after some sort of shower death, and potentially what that abyss looks like. The band remains enveloped in mystery, like every bleak doom-meets-dark-ambient band probably should. The track is a cosmic march through the null, hitting you with parts both bleak and majestic. Funerary shows you a light at the end of the tunnel, snuffs it out, relights and repeats.
Catch them when they distort the west coast this august, and preorder their cassette right here.
FUNERARY on TOUR
8/13 - San Bernardino @ Black Flame Collective w/ Harassor, Trapped Within Burning Machinery
8/14 - Chico, CA @ Cafe Coda w/ Amarok, Usnea, Fórn
8/16 - Oakland, CA @ Deadfest w/ Noothgrush, Usnea, Fórn & More
8/18 - Fullerton, CA @ The Slidebar w/ Bell Witch, Ephemeros, Ancient Altar