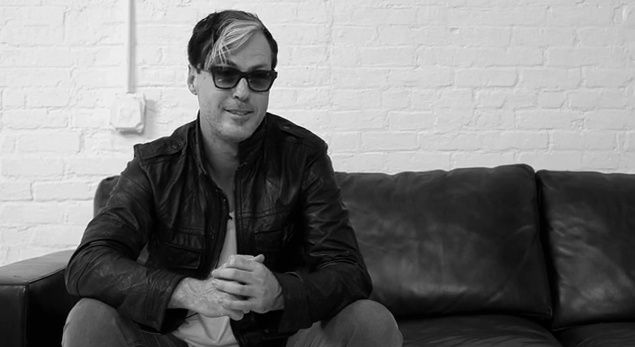 "MoneyGrabber" floods the nostalgia receptors by melding Motown, soul, and pop.
Imagine that you're a relatively obscure musician—one that has had some high-profile local gigs but isn't anywhere near "blowing up." Then, imagine that you're driving around when you get a call from a friend telling you that your song is playing on KCRW, the local NPR station. How do you feel? This was reality for Michael Fitzpatrick, aka Fitz from Fitz and the Tantrums. The song is, of course, "MoneyGrabber," his band's 2011 buzz-worthy single, and it's what made the band into one of the bigger outfits in the Los Angeles scene.
The song itself is a piano-driven Motown-esque jam that is instantly infectious. Fitzpatrick's vocals are made for superstardom, a yell-sing that recalls classic rock singers of yore. The backing vocals are a nice touch as well, but the biggest strength of "MoneyGrabber," and most likely the reason that it blew up, is that every stylistic choice seems tailor-made for being blasted out of a car stereo; take the stomping bridge, for example, which mixes current top-of-the-charts pop trends with a bit of soul desperately needed.
Like most music, the song stemmed from a relationship and a desire to put that relationship's end in the context of a song. "I know that she knows it's about her," Fitzpatrick says with a laugh. "She said, 'Oh, I hear you're having great success, I gotta check out your music!' and I didn't hear anything back." A struggling band in 2010, Fitz and the Tantrums got early buzz on the strength of low-quality demos before landing a contract with the iconic LA label Dangerbird. That's about the time that Pickin' Up The Pieces, the band's debut, was recorded, and with it came "MoneyGrabber." They were able to get ahead simply on the strength of work ethic and a great ear for melding Motown, soul, and pop.
Two years later, "MoneyGrabber" has, well, grabbed its spot in the public conscience, and even if you don't know who sang it, if it comes on, it will hit you with a wave of nostalgia. "What is this?" becomes "I remember this" on the strength of ubiquity, sure, but if a song doesn't hit you right in the memories, it just fades away. Fitz and the Tantrums toiled away before hitting it big, and "MoneyGrabber" is proof that having a song that people love is the first step towards that being made.